Swap plan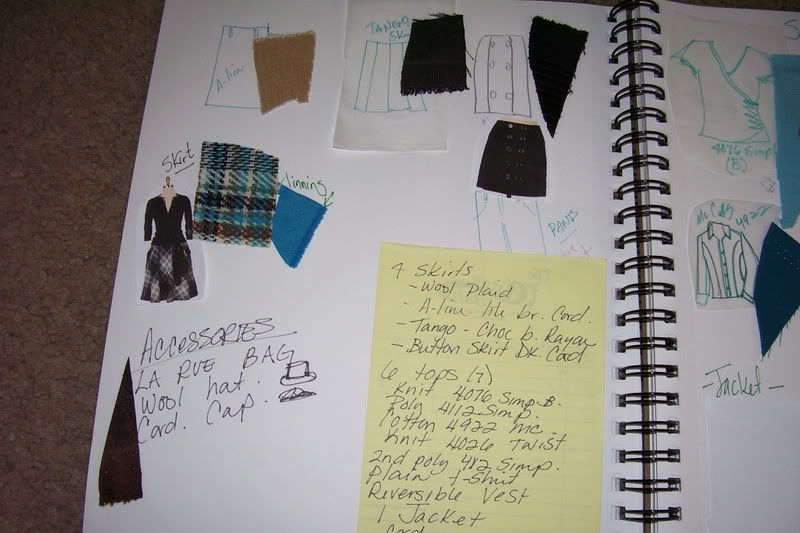 On the right, 4 skirts.
One plaid wool, Dark brown corduroy with bottons on the front, light tan cord pencil skirt, tango skirt in brown rayon.
Accesories: La rue bag in faux chocolate leather, bucket hat to match plaid skirt, cordory newsboy cap.
On the left, 6 tops
two knit tops, three button blouses and one reversible vest in cream. Vest will have embrodery in swap colors on one side. Th other side will be a solid cream. I also have a cream knit to make an extra plain t-shirt to wear under some of the button blouses.
Jacket: I have not yet found a turq cordoroy. I am thinking about using one of the following patterns ( simp 4109, simp 4099, kwik sew 3466, simp 4084 still thinking)
I need to make a list of notions to purchase and continut to look for a jacket or coat fabric.
I'm really looking forward to working on this. I have to finish Christmas first.