Aprons and stockings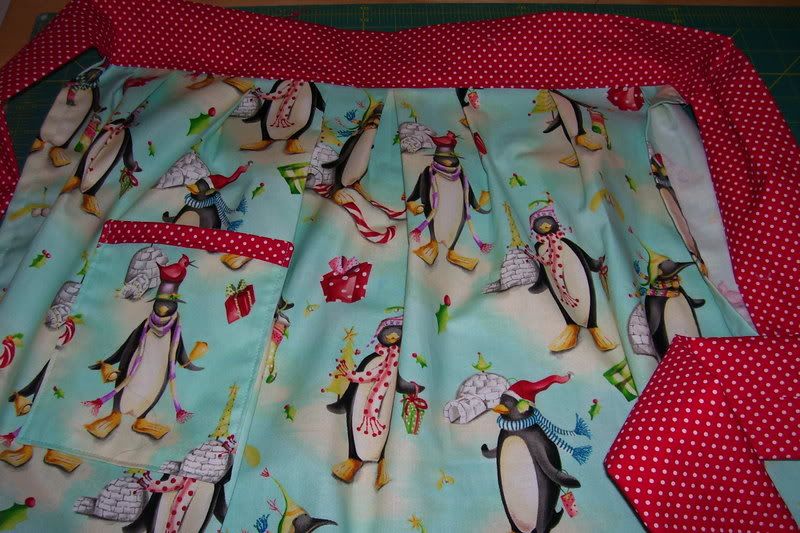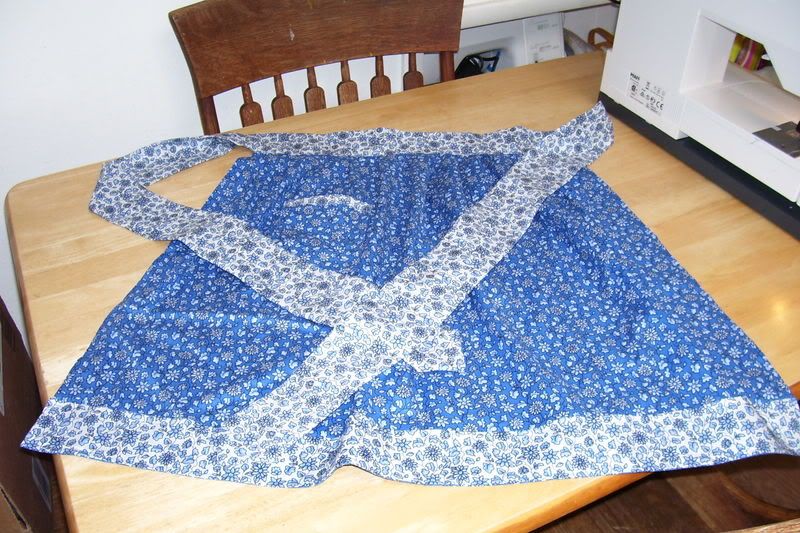 I finished the two apons today and my Apron book came from AMAZON. I will try to get a review of it up soon. I had planned to make an apron for myself too but I can wait untill after the holidays for that.
This blue one is for an older lady who loves the color blue. I used the same print in two different colors. The fabric was on the sale table at the LFS $1.97 a yard, can't be that. The pattern calls for 3/4 of a yard of each but they lie, I have at least an 1/8 of a yard left over plus some scraps of each. The Christmas apron is for my Aunt. She is having Christmas at her house this year and I wanted to make her a fun wimsical apron. Both aprons are from Amy Butlers Stitches book. She has a quick apron pattern in that book. I think after I actually sat down to work on them it took maybe an hour and 1/2 to cut and sew each one. I did add the point on the ties, she has you sew them straight but I like the point. I think that was the only thing I changed.
I was able to get the center of the quilt sewn together and some of the blocks. I will focus on that project tommorow.
We aslo started on the stockings today but I'm not at all happy with how they re turning out so I may go in a different direction. G thinks they look fine but I guess I had a different look in my mind. The stockings look fine but the embelishments are not doing what I wanted. We are making them out of felt and the idea was that would would put a aplique of each cat on the stocking.
I should just leave it alone. It was ment to be a fun project for G and I to work on. It's not like the cats care what they look like.