new fashion
It's the latest in Fall fashion, the fur stole. This is much better then the tradition version, no animals are harmed this way and if you happen to spill a few crumbs on your shirt no problem, instand vacumn.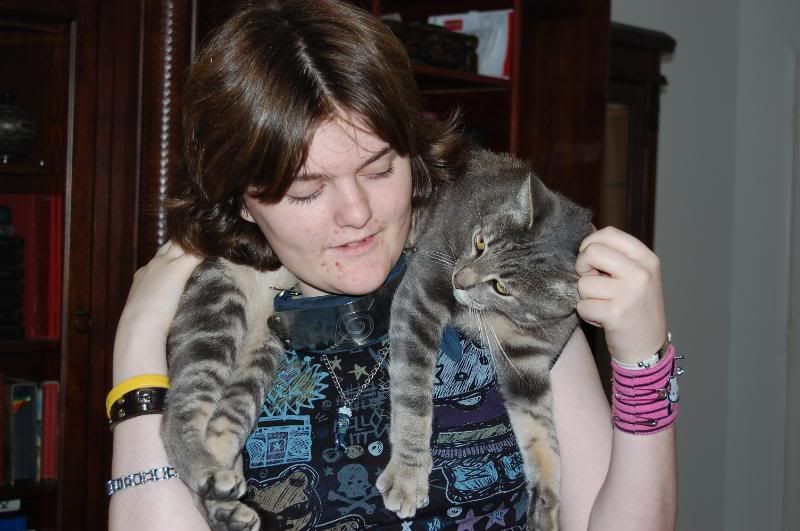 Crazy, I know but this strange cat loves to be carried around like this.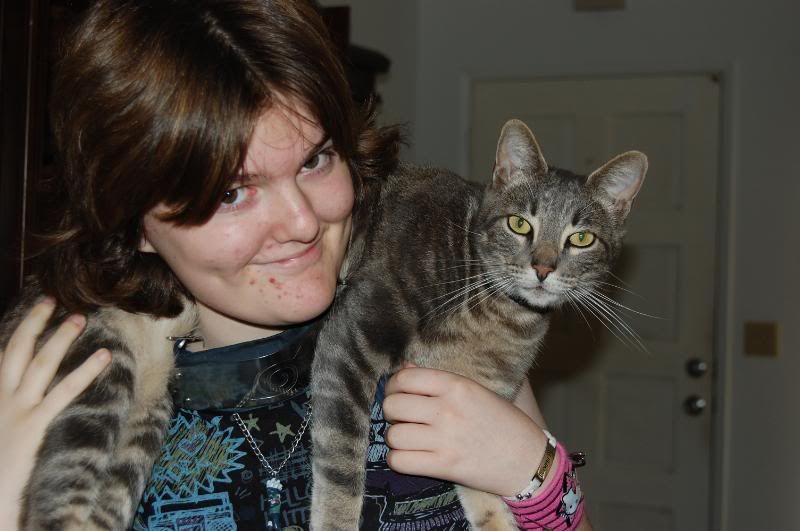 In case you don't know, this is my silly daughter, Gin and our crazy cat ,Sydney.
Have you joined the Ravelympics, if you knit you should. Starts Aug 8 and ends Aug 24th.