startitis
This is the whisper cuff cardigan fron
Inspired to knit
. This book and
Fine fleece
are my two current favorite knitting pattern books. I am thinking about trying to swatch some malibrigo chunky in lettuce for this. I don't have enough yarn but I think I can get more.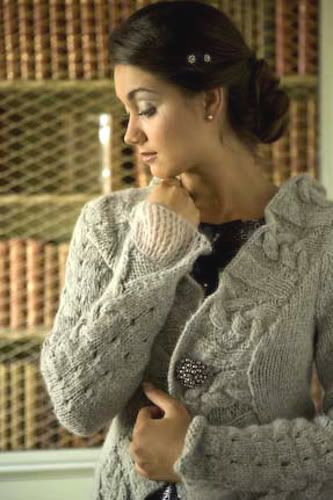 I have to finish the project that I am test knitting before I can start anything new. It's driving me alittle crazy because I am NOT a one project knitter so this is a huge test for me. I am almost done with the body though so If I can just stay focused and keep going I should be able to finish in just a few days.
Another project from the inspired to knit book is the walk in the woods cardiagn. this has turned in to a knitalong with my knit group. Really , I have to say ,knit group isn't the right word anymore, they are three really good friends. Anyway, Heather, Cory ,and I have fallen in love with this cardigan. It uses Manos Del Uruaguy. These are my colors at the moment. Some of them don't work so I'll have to adjust.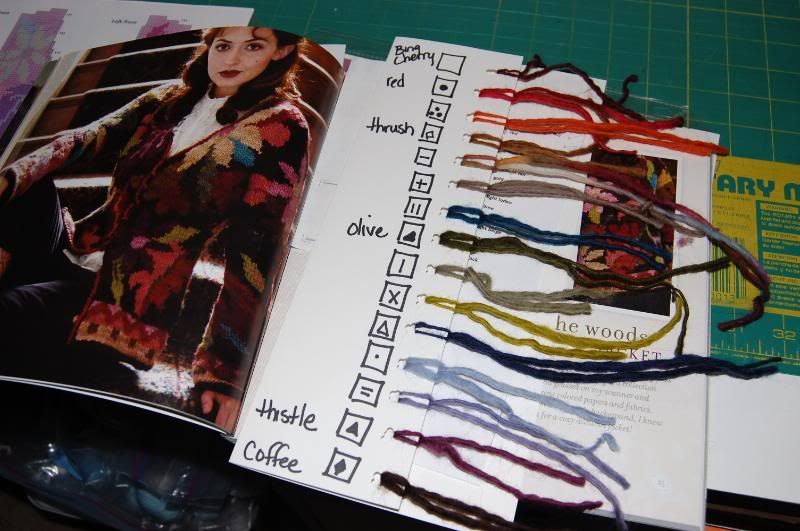 Here is my Manos pile. The colors are way off in the picture.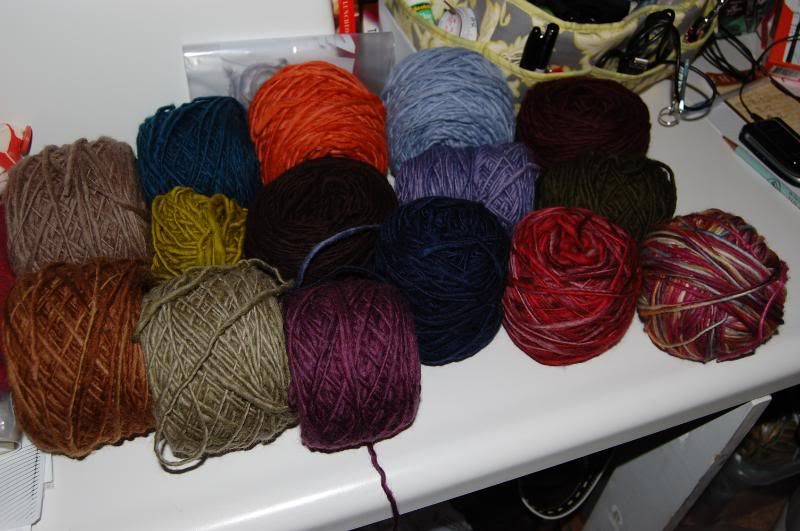 The other project I have planned is called Trinity. This one Michelle is also making. This comes from the fine fleece book. My yarn is Malabrigo in the color Polar Morn.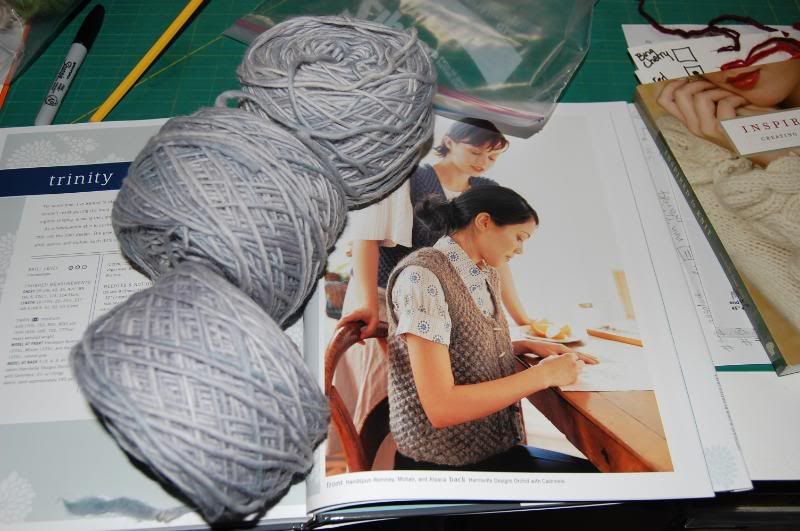 I took the time to make a swatch, I needed to know, if I was going to have to get more needles.
This pattern is soooo pretty. You can't see how wonderful it is from the book. It doesn't photgraph well either. I was thinking it might be too "bobbily" it isn't at all. It is really a very pretty stitch. The malabrigo is so soft and squishy and with the pretty stitch I think this is going to get alot of wear.