Organized yet?
So I made a bag to hold all my knitting supplies. The colors are good but the bags all wrong so I tried again. No, the picture isn't upside down the bag is drying on a box, the bag is upside down.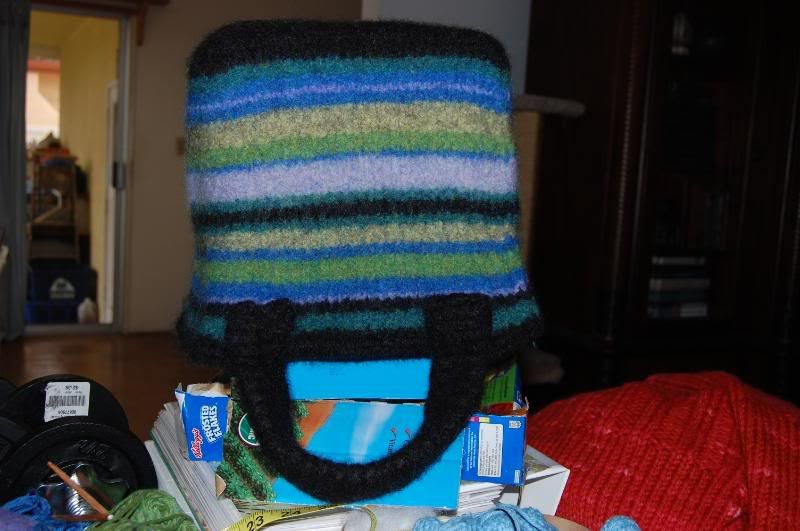 This one the colors are strange but the bag is pretty much perfect. This is the prefelting picture.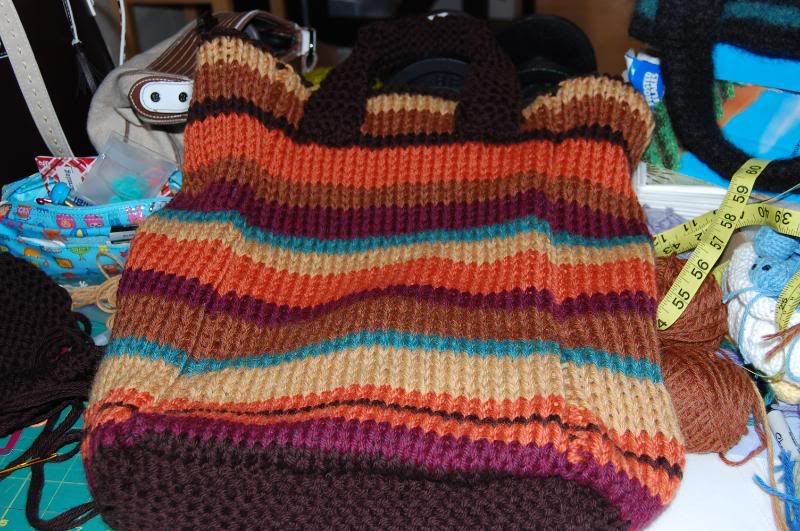 After the bag dried I made a needle holder to go inside the bag. It also holds crochet hooks.