Finished pictures
Here it is. Done!!
Front top close up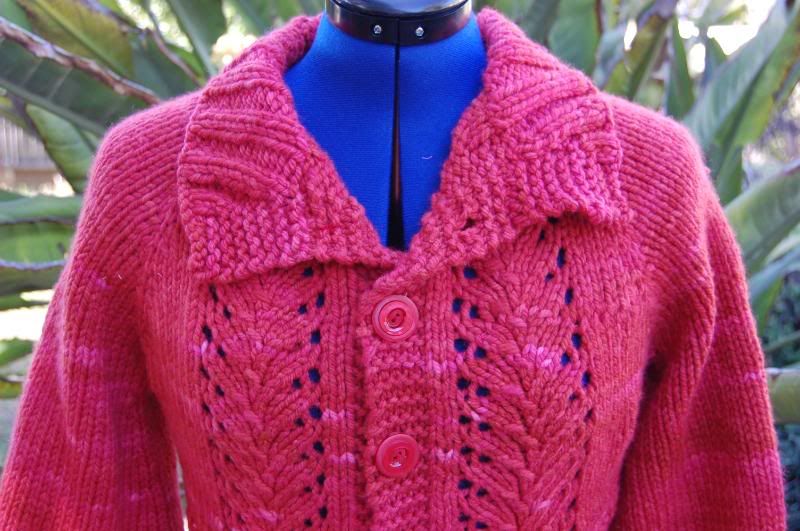 Button close up
Sleeve close up.
Pattern is the vine lace top down cardigan by Sweaterbabe.com
Yarn is Malibrigo chunky in sealing wax, I bought 10 skiens and used all of 6 and a small amount of the 7th
I made the smallest size.
Modifications, my guage was slightly off so I have a smaller finished project. This was perfect for me, I had done the math and found that the smaller guage would give me a closer fit. The 40 inch bust on the original would have been huge on me.
I made the collar much smaller, half as many rows I believe.
I replaced most of the sleeve ribbing with the lace pattern and increased the length of the finished sleeve.
I did not do the pockets. I know I would never have used them and I didn't think they were needed.
I recommend the pattern, it was easy and well written. Thier were a 2 errors but I think they have been fixed, and they were not big problems to begin with.