opps
opps. started another project...maybe two even.
I went looking for a yarn for
Blush
by Kess Tay. It was in the newest Magknits. Oh but don't bother looking for it there because crazy as it sounds, just what....two weeks after the newest issue came out they took down the site. When I contacted Kess she said she would have it posted on her site so go check it out there. I didn't find a good yarn for that pattern but I did find a great yarn for the
Vine lace top down cardigan
from sweaterbabe. The color is called sealing wax but I think it should be called saffron or cinnabar or something spicy.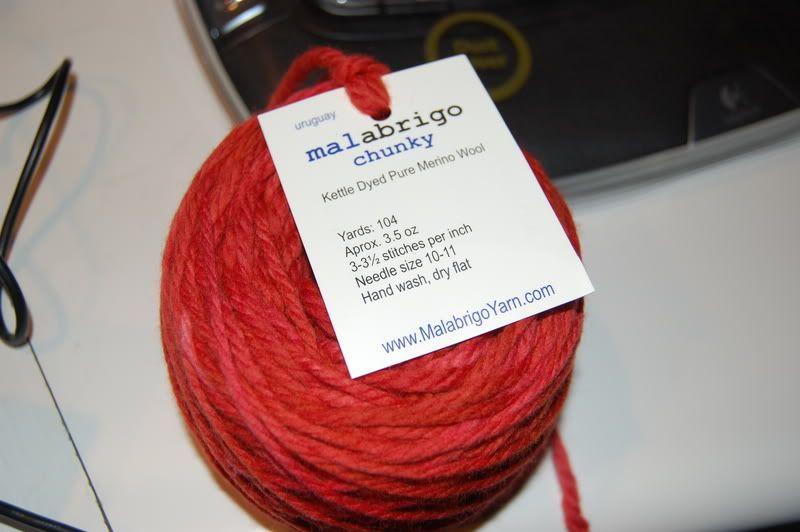 I started it right away, and except for the 15 pages of pattern and the flipping back and forth between pages I think it's going to be pretty easy. I am ever so slighty off on gauge but the pattern tells me the finished bust on the smallest size is 40 inches that's a great deal larger then my " finished" bust size so I should be fine.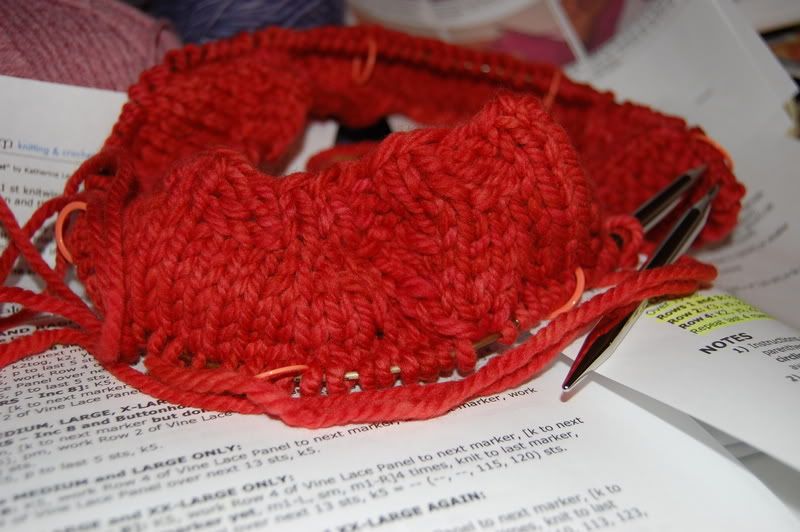 Ages ago I wrote about the
Giselle pattern from Stitch diva studios
. I waited patiently for the pattern to come out and the imediately purchased it but then I couldn't find a good yarn to use. It looks like I may have found one. Thanks to Alana at
http://nevernotknitting.blogspot.com/
.
I am going to swatch soon and then will see if it works. It's actually the same yarn I
tried to use for the Basalt tank, but couldn't get it to work. I would have just got more of that color and then use what I have but they didn't have it anymore. I don't have nearly enough of that to make a sweater so I bought enough in a different color. This will proabably work out well because the problem with the yarn was that it was too flowy and drapey for the complicated structure of the tank. The Giselle cardigan needs to be drapey and soft.