hat crazy
Hat wars started on saturday. I was surprised at how easy the pattern was and it was a really fast knit. I was expecting something that would take awhile. Here it is modeled by G of course. She is such a good sport. She told me that she needed to have a "deadly serious "look on her fast because after all this hat is a weapon in hat wars. We had to take the picture 3 times because she kept laughing.
The details can be found on Ravelry: its called the binary hat and it is knit with Lambs pride worsted on size 8's.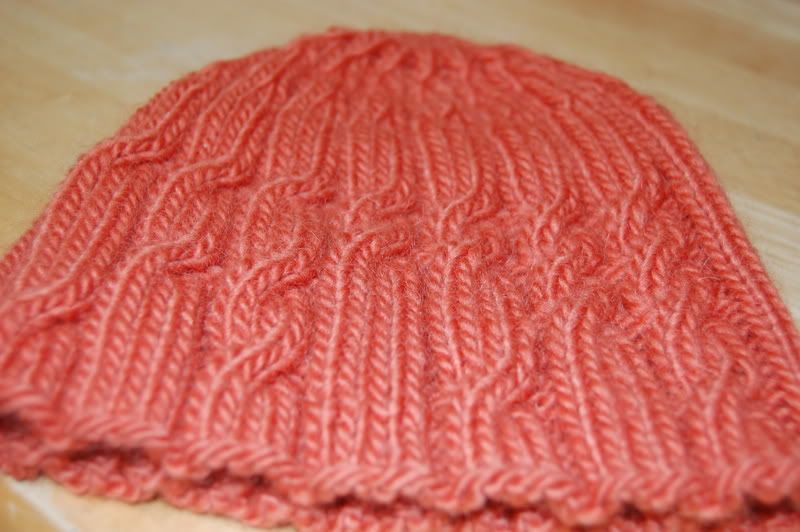 Detail shot so you can see the cables a bit better.
While I was at knit group on thursday Heather said " Oh.. did you see this pattern" next thing I know I'm buying yarn and knitting another hat.
I started on thursday while watching survivor and lost. I finished it the next day. It's another fast knit.
The pattern is also on Ravelry: it's called Capitan it's knit with Berroco VIBE on size 10's. I have two little skull buttons on it. I should have taken a detail shot so you can see the buttons and the cables.