knitting a mile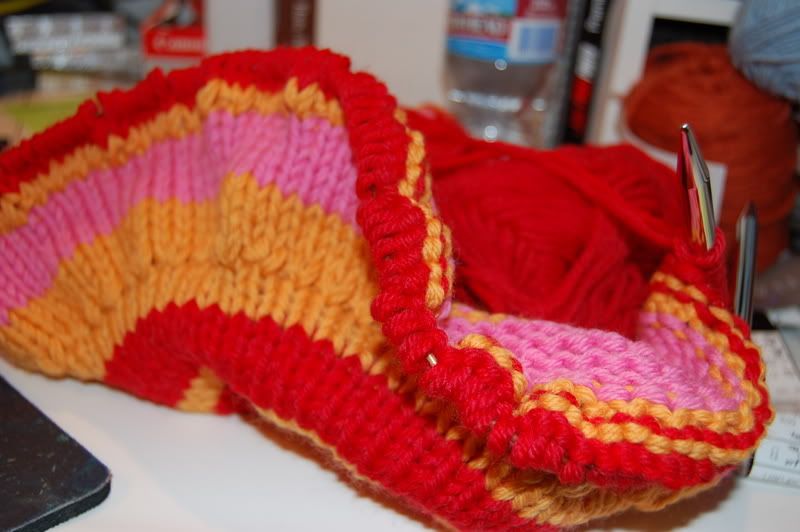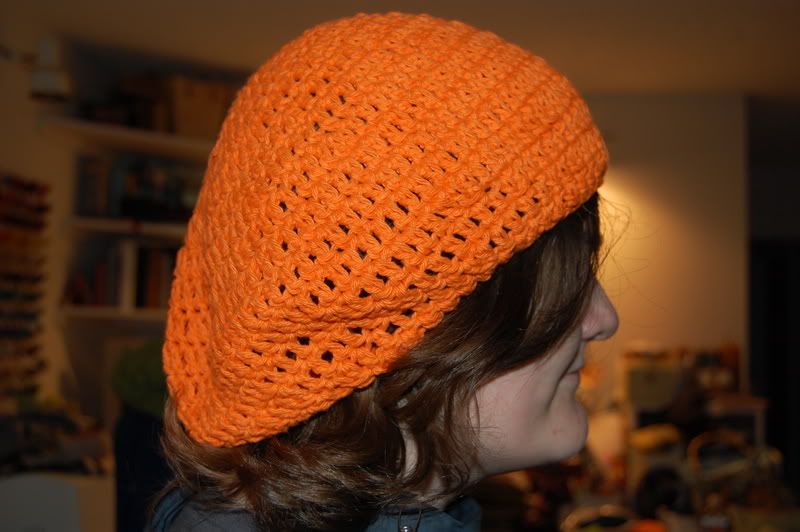 I'm getting close to have knitted a mile of yarn. I am at about 1462yards right now, not counting the ball I used on my tree jacket. I need to look that yardage up.
I joined the stash down on Ravelry and the challenge for January was to knit a mile. I have untill Feb 15 ( I think) To knit a miles worth of yarn. I started another cat bed, they are a great stash busting project. You hold two strands of yarn together and knit around and around. Both cats are now good size so I am making this one bigger then the original cat bed. I have some odd colors of wool of the andes and cascade that I wanted to either use or get rid of and this is perfect.
I also made a rasta hat for G. This is just the practice version. She wants it striped but I wanted to work out the pattern first. This one is crochet, I used cotton yarn. I think I'll try comming up with a knit version next and then decide which one I like better.
I also made a pair of baby socks but more about socks later.