frogging to the music
I have decided that this Clapotis is to be frogged. I made three of them and only really wear one of them. I have never worn this one. I love the colors but they are not colors that I wear and
it' s made out of Noro Silk garden so it's very heavy and warm. Not terrible practical for my sunny california weather. So here are a couple of farewell photos.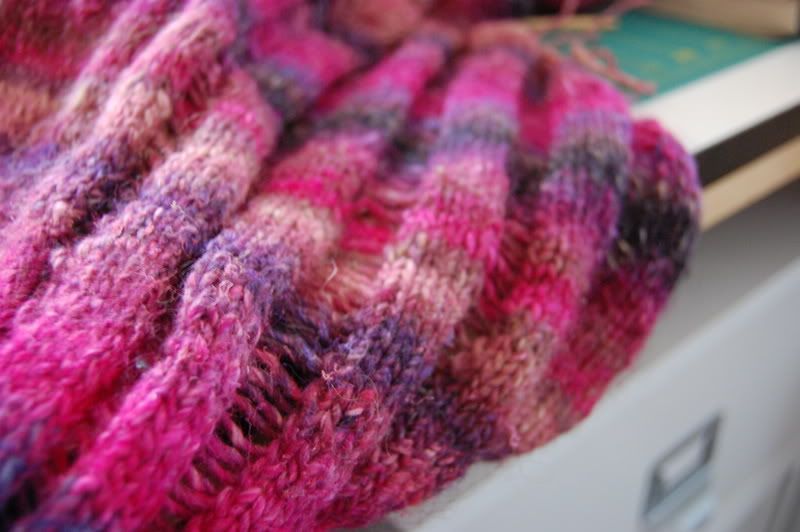 I think the yarn is going to be brought back to life as the Counterpane carpet bag from
Handknit Holidays
. If your on
Ravelry
go check it out 40 people have pictures posted of it.
Not planning on starting it anytime soon, I have too many projects stacked on my desk at the moment.
In other news, Last Saturday was G's Birthday we went Guitar shopping but didn't buy anything. This saturday, today she decided that she really wanted the guitar she had fallen in love with so we added a little bit of money to what she got for her birthday and went to get it.