pictures
These first pict's are of Gretel this is such a cool pattern. If you have ever wanted to make this hat but didn't, you should make it. I used Rio De la Plata yarn, Yummy! You can find the pattern at
http://www.ysolda.com
This is a close up taken when I was working on it.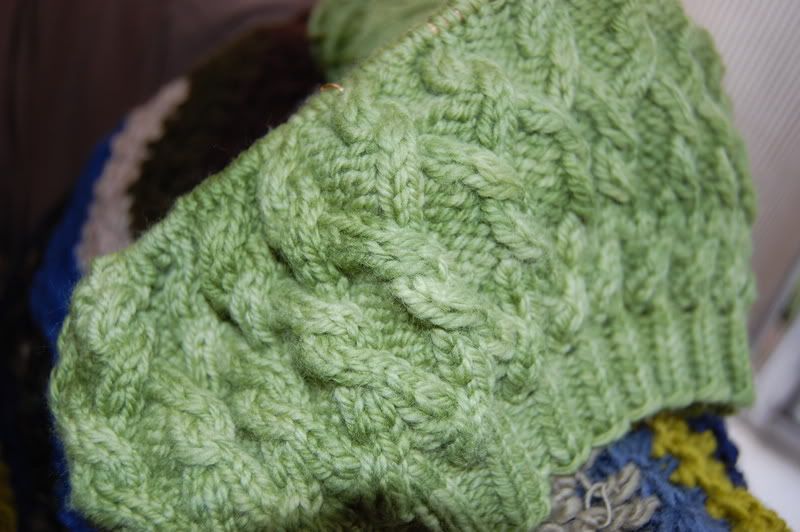 This is the top of the finished hat.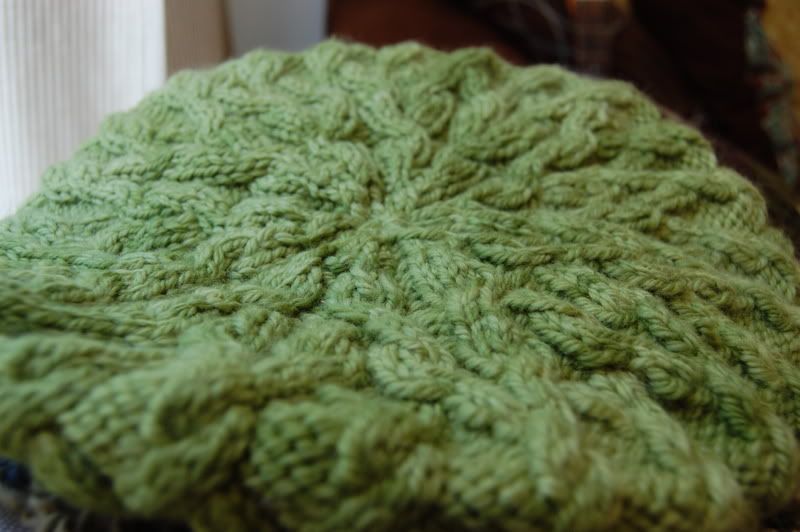 Modeled by G. Such a good sport. It's very warn and soft. I can put all my hair up in this hat, which I think is very cool.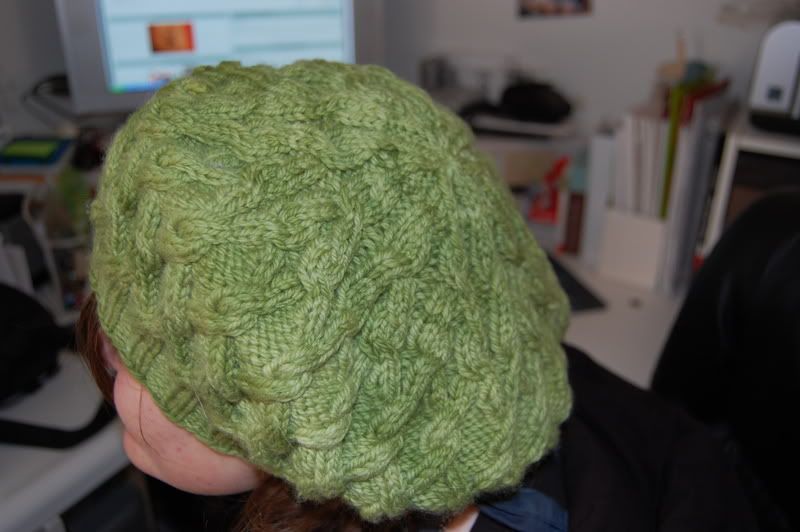 And now for some slippers. Pre felted green ones. Patons, classic merino yarn.
After felted blue ones. Same brand of yarn different color
Orange ones for G. This was cascade 220.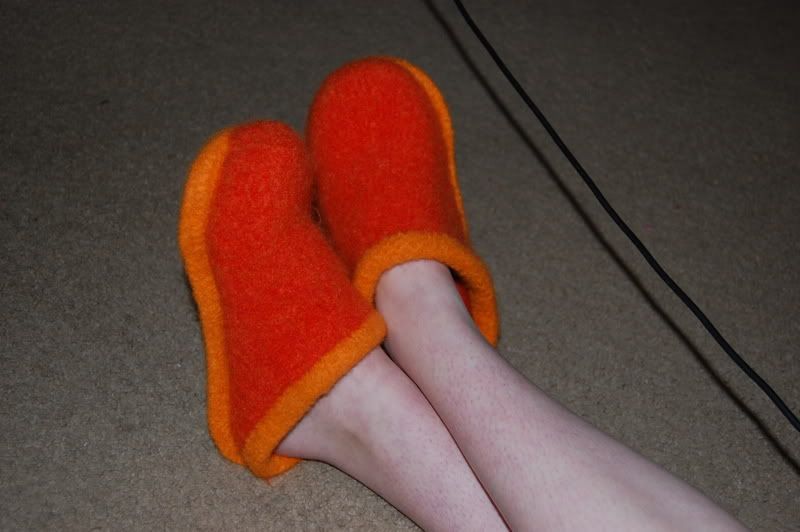 Yestarday as part of my knit a mile stash reduction I started another cat bed. I made one last year?? Year before ?? CXan't remember, anyway I started another one last night. I also made a rasta hat for G. Crocheted it in orange cotton. It's just the paractice one though. She wants a striped on and I wanted to try this pattern idea out on cheap stash yarn before using something good. I also have an urge to start Babette. Every few months I bring that pattern up. It's from interweve crochet, spring 06 ,I think. I should finish the oversized shrug and the tree jacket first though!