UFO part 2
Just to make me feel better I will start with a finished project. The cat bed. It has a towel in the bottom because it was still damp. I modified the pattern to make it bigger. After some serious debating they finially decided they would both fit in it. Orang cat is a female about 3 years old. Very dominate and bossy. Sydney is a male 1 1/2 years old and very goofy and even tempered.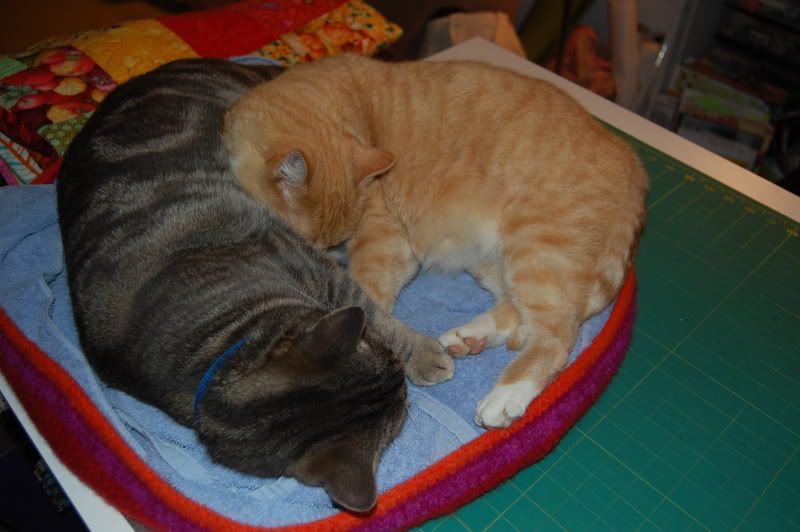 Ok back to the UFO's
They call them pirates. This thing is almost finished. I stopped working on it when I realized how big it was. I should just finish it and find someone with a big head.
Ventage velvet from scarf style in the delicious touch me yarn. I soooo love this thing. So why is it a UFO ? because it is so dark it's hard to see what your doing and I feel like it's alot of work for something you can't even see. But I will finish it. It's sooo soft it would be stupid not too. I got a great deal on this yarn at Yarnology ages ago.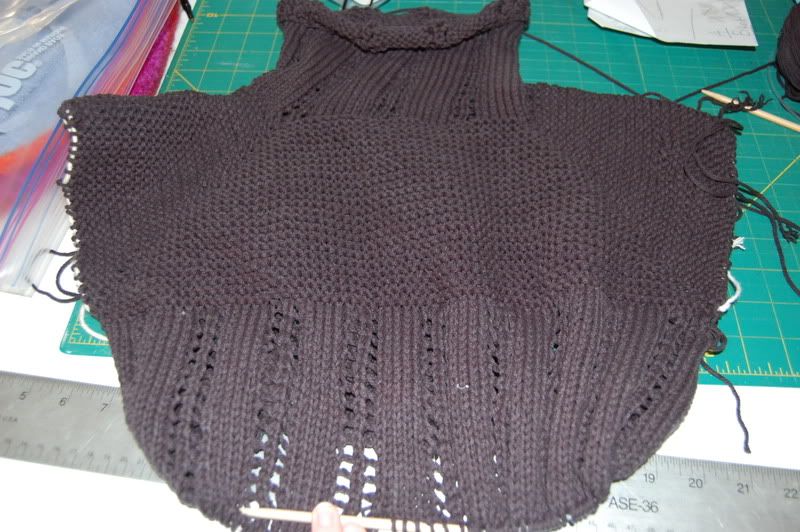 This isn't really a UFO because I have been actively working on it but I put it here anyway because I really want to finish it this month.
Also I have my boatneck bluebell from fitted knits waiting for the other sleeve.
There is also a felted bag by Nicky epstein it was an IK pattern. I have it hidden somewhere.
The hexagon blanket is also neatly tucked away.

That's it...I think.
So I would like to get as many finshed in 08 as possible. ( or frogged) I think if I pick one a month to work on, I can get through most of them in a year or less. My first goal as I said is to finish the tree jacket. I am also going to continue to work on other projects. There is no way I can focus on just UFO's. That would feel like punishment.
I did start the Basalt tank from knitting nature but my yarn is not right for the pattern so I am working on swatching for another pattern. Or another yarn for this pattern.