Finished, frogged and the tour
Is that cat Blue?? Yes he is, matches the linen skirt I'm knitting in the background. He took a nap on a sidewalk chalk drawing. It's a good color for him don't you think?
The tour of California passed by last month. I was so excited. I was able to find a link online where I could watch the tour live. When they got just outside of our town we walked down the street to watch them go by. It was so cool. Here are the first few ridders passing the intersection. The weather sucked!!! It was raining and cold and windy.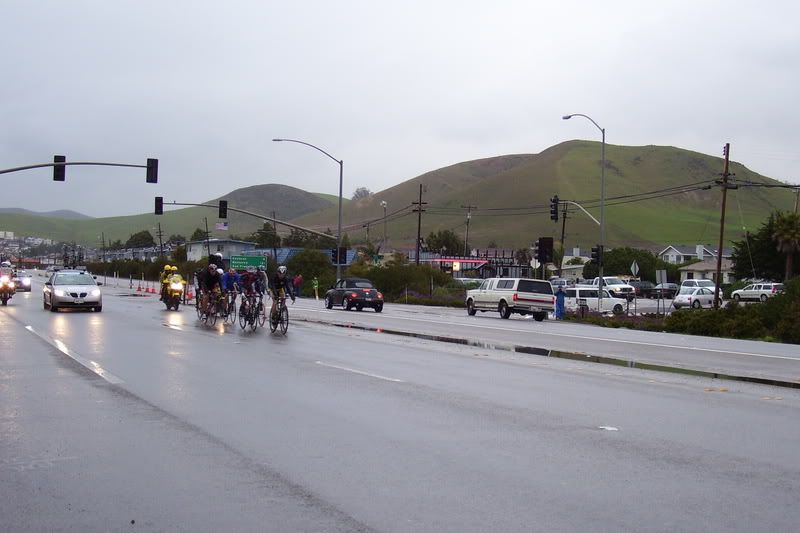 Check out how close they are. I could have reached out and touched them. ( I never would have done that) but I was close enough to.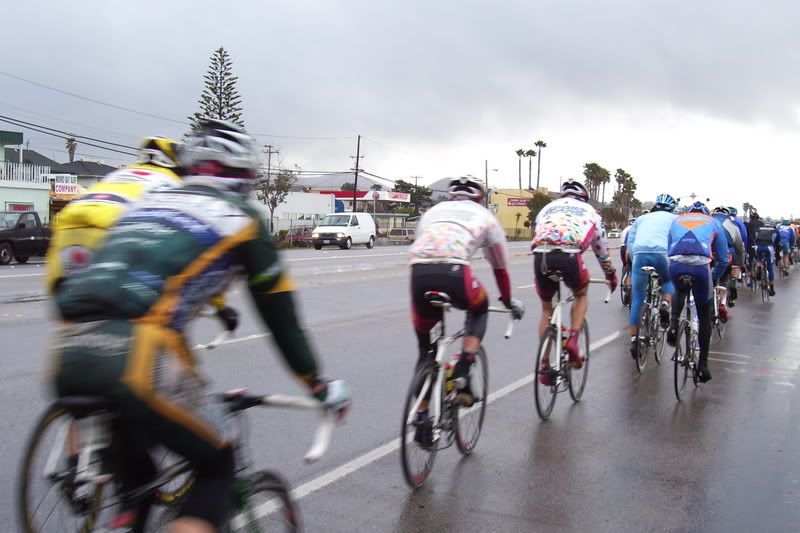 Now some sad news. My 28/30 is to small. I'm just to the point where you seperate the sleeves, great time to try it on. It won't close over my bust so I have to frog and make a bigger size. It looks like my gauge was off. So much for doing a swatch. My garment and swatch aren't the same.
Good news. I finished my first crochet garment. It only took a couple days. Its the sage corset from sensual crochet. I love it. It fits perfectly. I had to add some straps though. When I tried it on it was slowly slidding down. I thinbk the straps look cute so I'm happy!!