green
Do you find that you buy colors in a certain range for a period of time? It seems that I am hooked on this lettuce green color at the moment. I already posted this lovely pile of Malibrigo I got few weeks ago. It has splashes of a wonderful green in it. I love that color.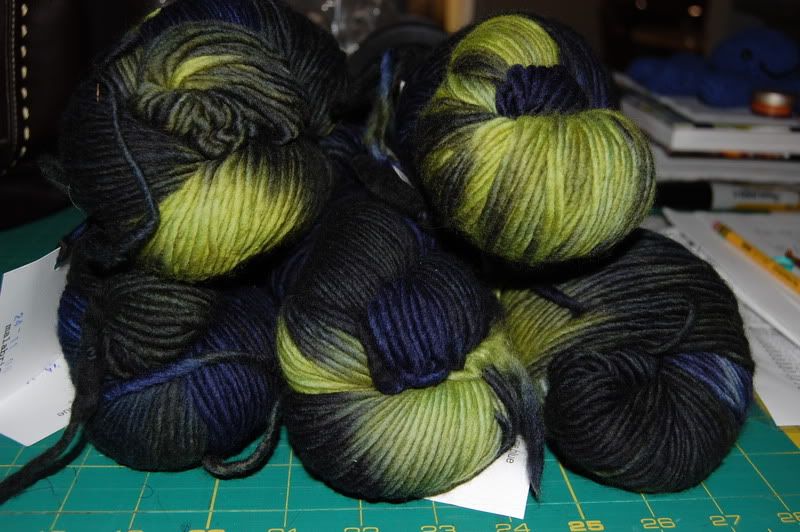 So much infact that I have this pile of chunky Malibrigo in that color. It's called lettuce and I have no plan except to pile it on my clean desk and touch it foundly. I also picked up this funky Noro, what is it called....Taiyo...I think... it's a cotton blend. It has green as well but a more grass green. This is way outside my comfort color picks but I think it may be fun.
My webs order hasn't come yet. I ordered Malibrigo to make Trinity from fine fleece.
I knew as soon as I got a nice pile of malibrigo all ready to be knit up, I would run out of free time. That's exactly what may have happened. I start a new job today. YEA!!!! I'm employed again.