Hook in action
Watch out people !! I've got a hook and I'm not afraid to use it. Check out my new super cute summer slippers. I made these this weekend. My felted clogs are a bit warm for this warmer spring weather so I needed something fun and fresh. These are crochet and made out ( close your eyes if your a yarn snob)......Acrylic...100% Acrylic. They are very soft and the colors are fun. I should have made a size smaller because of my skinny feet but I still love them. I also have another pair of slippers on the hook but I'm struggling with that pattern again.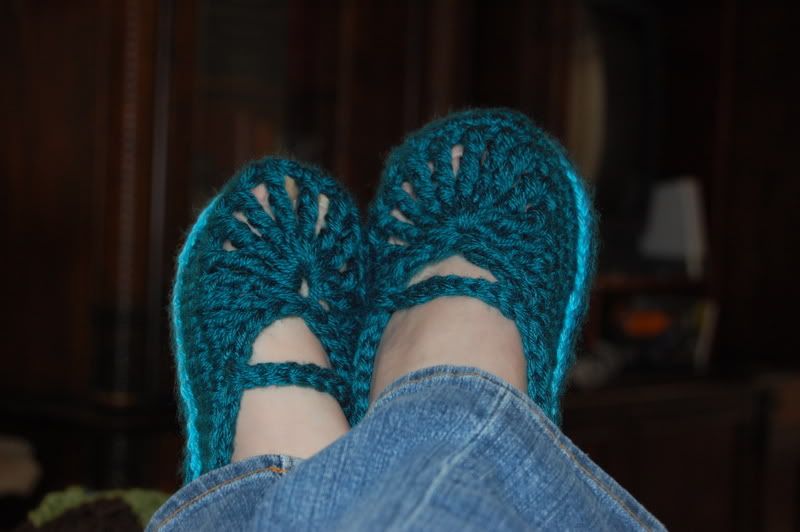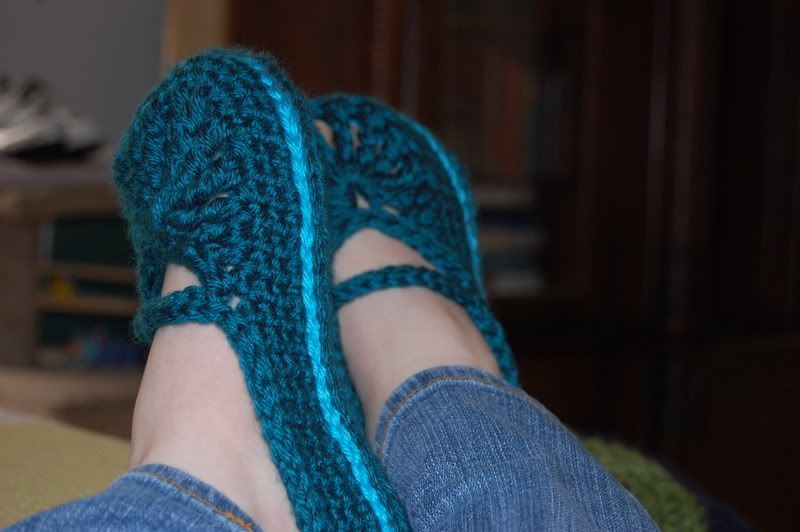 Then I made these tiny little baby ones this morning. I couldn't wait to finish them and take the picture I had to give you a in progress picture because they are so adorable. It's hard to see the size in the photo but they are so tiny and cute. I have to finish the strap on this one and then sew on the buttons.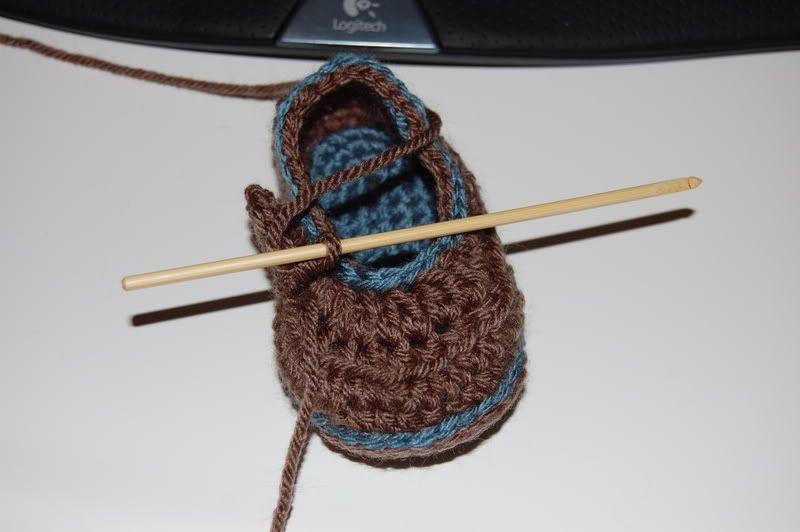 I know I said I wasn't going to start anything new but this doesn't count because it's a gift for a friend who is due in sept. I'm not giving any details, it's a secret. But ....here is you sneek peek.
So, fridayI organized my yarn. It was a huge project. I went through all the yarn and put it in thoes handy space bags. I found myself with so much extra space I was able to clear off my desk.
This caused some concern for my family members. The cats are happy though. It's the perfect spot to stretch out to thier full "lenghtyness".