Lost projects.
Lately, at knit group the topic of my unfinshed floral bag has come up. So I started to thing about where that bag was or is. I realized that I don't know where it is. I didn't find it when I went through all the old projects or when I went through the yarn stash. I also realized that I don't know where my unfinshed blanket is . I believe the blanket was called four seasons. It's supposed to be done in Manos but I used cascade held double. I think.... I had three paels done and was working on the fourth, but maybe I was working on the third. I started it when my friend Heather had her shop up on the Mesa. It was probably in the summer because I have this wierd habit of starting a blanket in June orAugust. This picture was in my photobucket album.
But where is the actual project?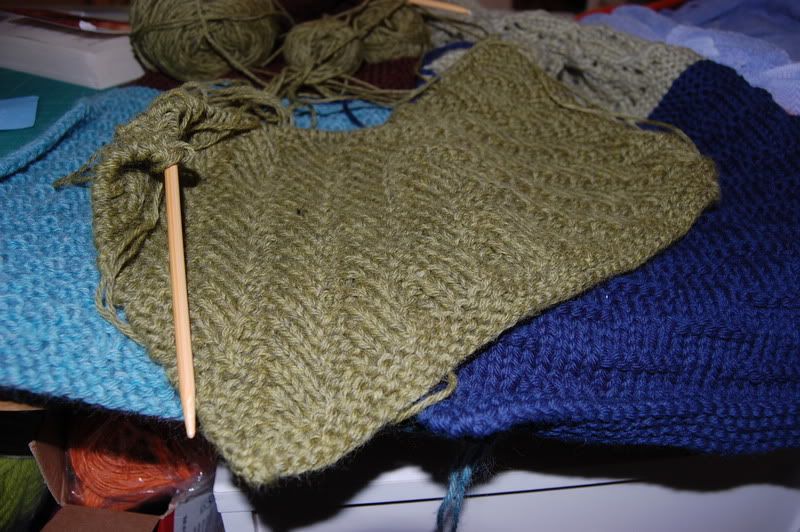 The missing purse project was a pattern from interweave knits. ( bottom bag on the right) I used a charcoal grey as the base and then pretty bright colors for the flowers. I didn't like the shape of the finished bag so I altered the pattern a bit and made it more tote shaped. I can't rememeber now if I even felted it or not. I know I never made the handle. I'm going to try to look through all the photo files and see if I have a picture of it somewhere.
I also started the green bag on the top left. I know where that project is though.