not for the faint at heart or thoes who feel ill weaving in ends
If you feel ill thinking about weaving in lots of little ends turn away. The next picture may cause fainting.
Ohhhh scary. This is the back view of my Walk in the Woods cardigan . Ok so it looks a little worse then it should because some of my butterflies have come unwould. This caused some tangling to occur. The colors are pretty though...don't you think?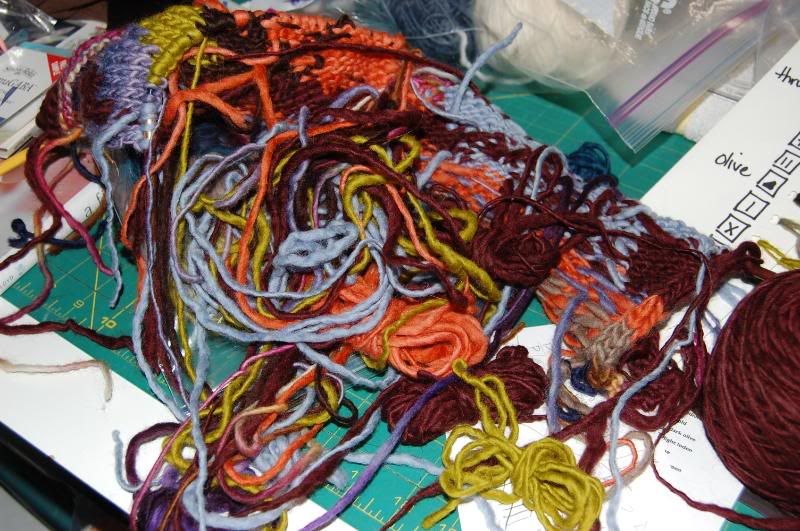 Here is the front view of that same piece. It's longer then what you see in the picture. I could really use some longer needles, that way I could lay it out flat. I'm really into using these needles though, and I don't have the same ones in a longer length. I might have to make a purchase.