Amy Butler Messanger bag
Here are the pictures of the bag. I am not completely done I still need to :
1.sew up the opening from turning the bag
2.cut off the extra threads
3.press the life out of it
4.topstitch around the top
not necessarily in that order
My pictures are out of order but the one with the fish is the back of the bag, the one with the snap flap is the front and the 3rd I was trying to show the linning, back of the flap and the inside pocket thing.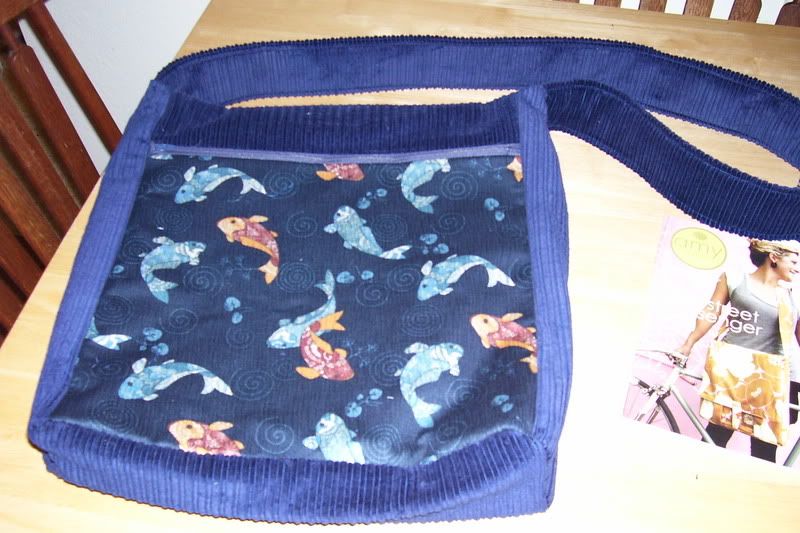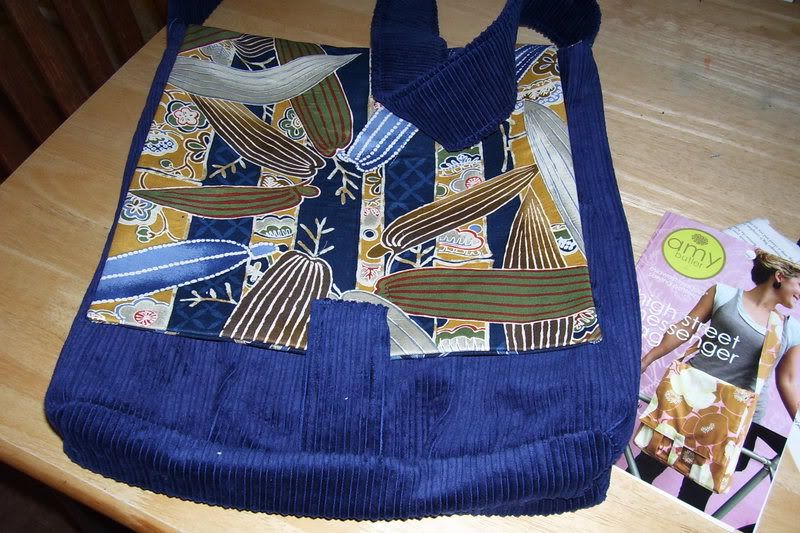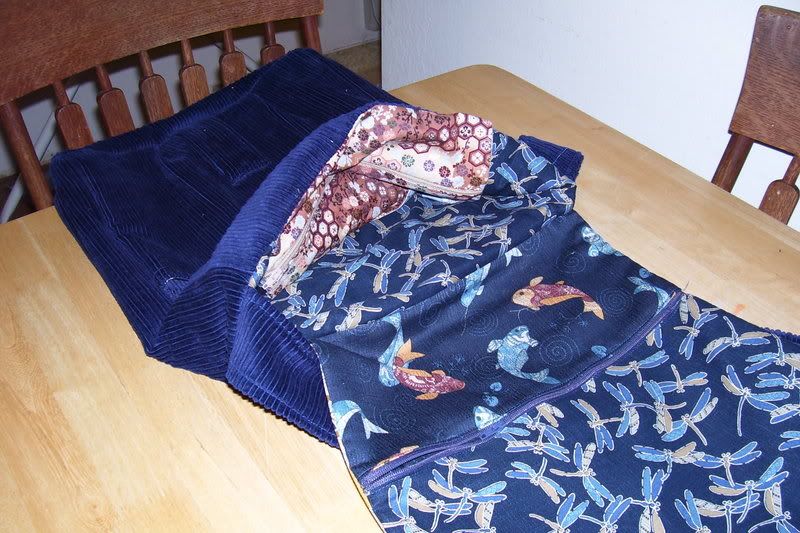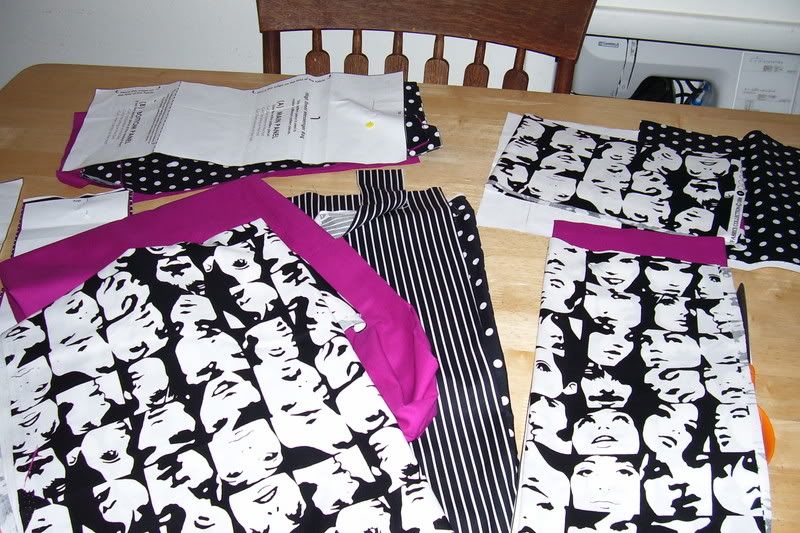 black and white and magenta for my next one. The zippers will be magenta also.
I will write up a review of the pattern when I am not so tired.