I'ts done !!
I finished knitting the bag yesterday so I was able to felt it last night. This is the before felting picture. I measured it and it's about 13 wide by 14 tall. The pattern calls for a braided handle and I made the braided handle but I really didn't like it at all. So I crochet a handle instead.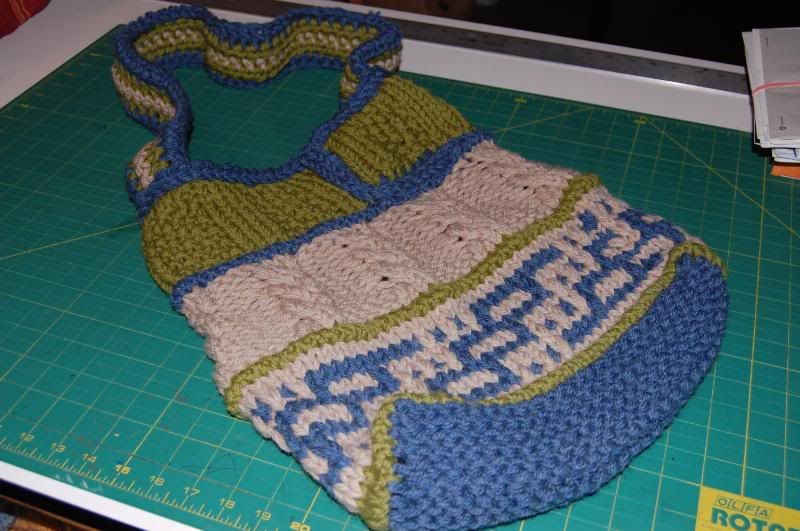 After It was felted and pretty much dry I sewes on the outside decorative button and lined my bag. I have the bag turned inside out so you can see the cool linning fabric I picked. I have the magnetic snap attached as well.
Then. TA DA !! The finished bag. Look at how well that giant button matches. It was in my button collection. It's so exciting when you can use the supplies you already have. I love the bag. I think it turned out great. I am really really happy with my handle/strap choice.