felting a bag... soon
Is this not the funniest thing. I love it. It's a lip gloss container. My daughter got it as a gift from someone and I can't get over how cool it is. (Yes, my daughter has on black fingernail polish but don't worry she's a normal everyday teenager. )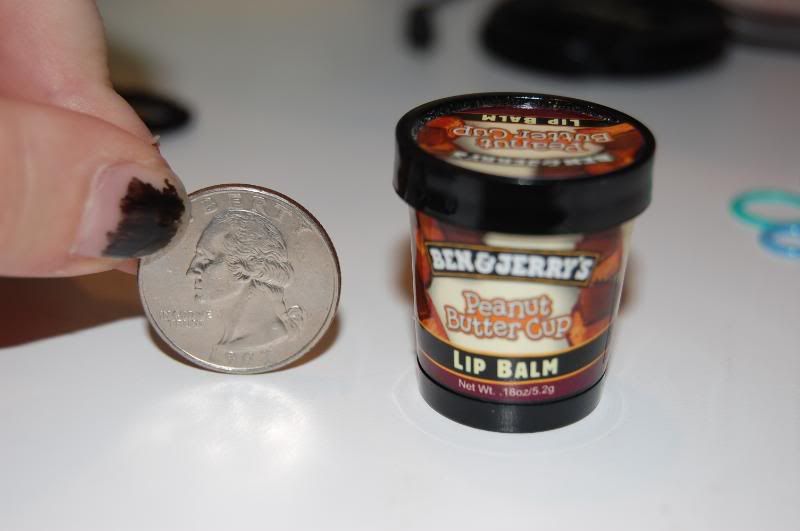 I decided you need a picture of the bag I'm working on even if it isn't done. It's a super fast super easy project. The pattern is very well written and it takes very little brain power to read.
I still feel really confident that if you I had an entire day of knitting time I could complete it in one or two days. I am even further along now then I was when I took this picture.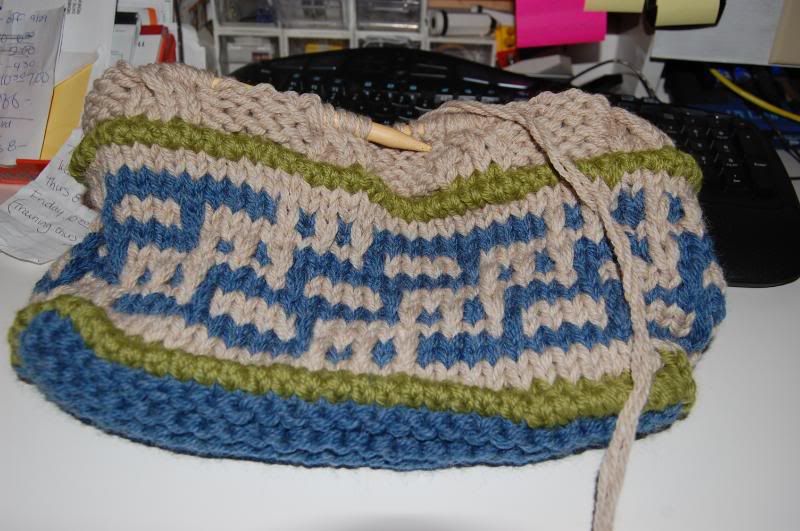 The details
Pattern: The carie lynn bag by she knits. You can find it
here
Yarn: I am using three strands of patons classic wool held together. The pattern calls for lambs pride bulky two strands held together but I really dislike that yarn and I don't want a hairy bag.
Before felting the pattern tells you the measurements should be 13" tall be 13 1/2 wide and 6 inches deep. Mine is about 12 wide and 5 1/2 deep but looks like it will be at least 13" or more in height. I'll measure again when it's done.
Then it goes in the wash for felting so hopefully it won't shring too much. I may give it a light felting. I actually really like the way it looks now before felting.