2 items for SWAP done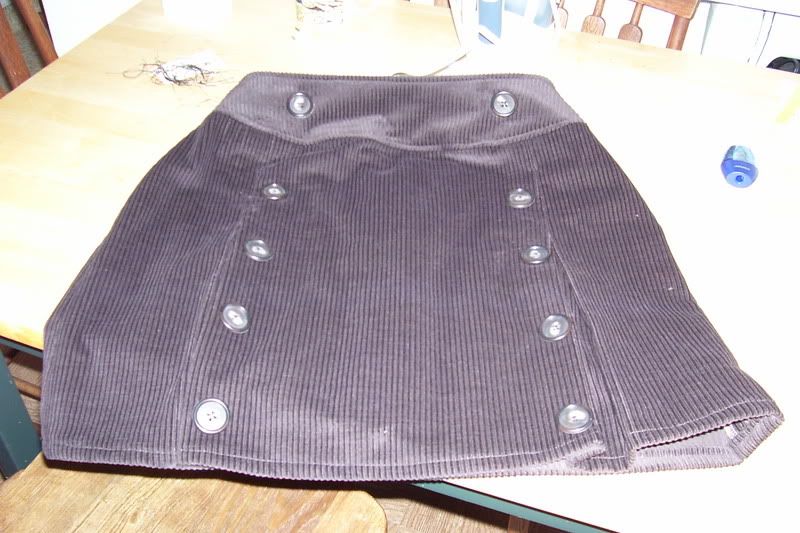 The Brown skirt is a Walnut brown cordoroy, super soft feel. I love this fabric. It was on the clearence bin at Beverlys for $3 I think. I had planned on making a hat but when I washed it I discovered what a great piece of fabric is was. I didn't want to waste it on a hat. So I decided to use it for the skirt I was making. I think it came out great but
the picture is terrible. I will try again tommorow maybe outside?
The 2nd skirt I made is also corduroy but this one is a soft camel color. I have made this pattern before using wool and also cotton. It's a great pattern and easy to add a linning to.
It's Mccalls 3830.
These two skirts are part of my SWAP wardrobe as well as the "use up your stash contest" and the brown one is also a RTW knockoff.
I was also very crafty this weekend and made a set of boards with hooks and knobs for organizing my hats, scarves and handbags. They came out just they way I had imagined. I had help from D . He's very handy.
I still have not recieved the Burda World Of fashion magazine. I did get a request from Amazon for a review. I'd love to if I had the stinkin magazine. I have been waiting since October. They said sometime between November and January. ARGH!!