Happiness is a warm coat and some cake
Today I cut out the pattern pieces for my jacket. This jacket is for the RTW knock off contest I am using McCalls 5194 and then changing a few things. I have this cotton twill, it's a pretty close weight to my velveteen that I am using for the final jacket. I bought several yards of it last year at wallmart for $3. At the time I was thinking about using it as muslin for some pants I wanted to try and make but I never got around to them so I'm using it to try out my jacket. If it turns out well I will try some machine embroidery on it. Actually even if it turns out bad I may try some machine embroidery.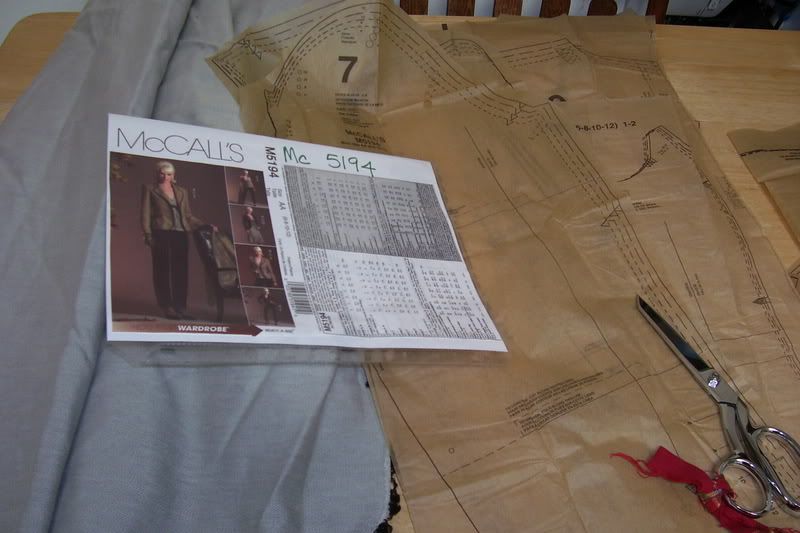 This is my Simplicity 4112 top that I cut out last week for SWAP. I was having trouble with the collar so I set it aside, looking back at it today I think I cut the collar out wrong. Unfortunatly I don't have any extra of the fabric. It was a $2 a yard special. I don't love the fabric but I do really like the color. What I will probably do is just keep going and then make it again in a nice fabric. I love how the sleeves look in the pattern so I hope they turn out well. I am going to try to return to this projects this weekend.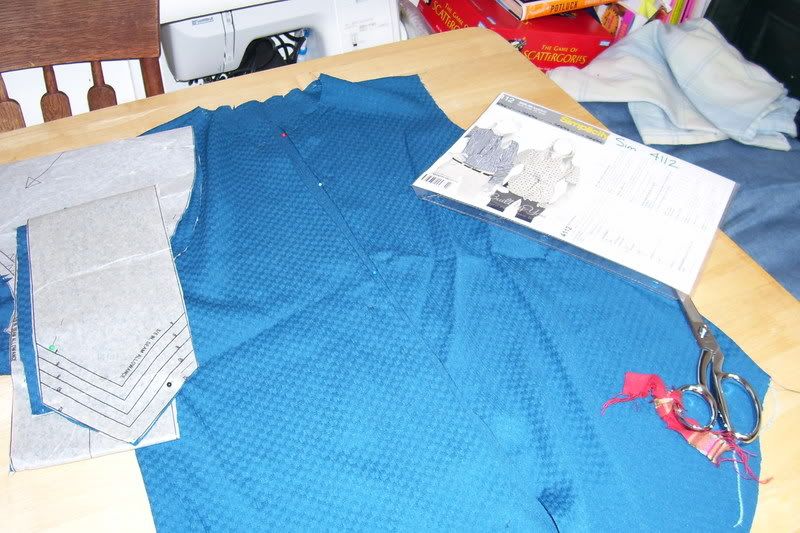 The red sherpa coat was quick to sew but it's too big. I need to take in the sides as well as cut down the front. I also need to pick out some buttons. It's nice to have that fabric out of the stash box but I don't want it to turn into a UFO.
Last night G brought home the hat she made in Home ec. Isn't it great when your daughter sews something. Then she decided to make something from one of the cookbooks Grandma bought her for Christmas. She picked Paula Dean's ooey goey butter cake. I felt like I had died and gone to cake heaven.