is it a cat bed or a hat?
So despite the cold weather the cat bed dried just fine. I'm really happy with the way it turned out. It's so much nicer then the first one I made. Well except that the first one the colors are more harmonious, this one I was just using up odd balls of Knit picks wool of the andes.
Here is G who no matter how old she gets can't resist the temptation of wearing things on her head.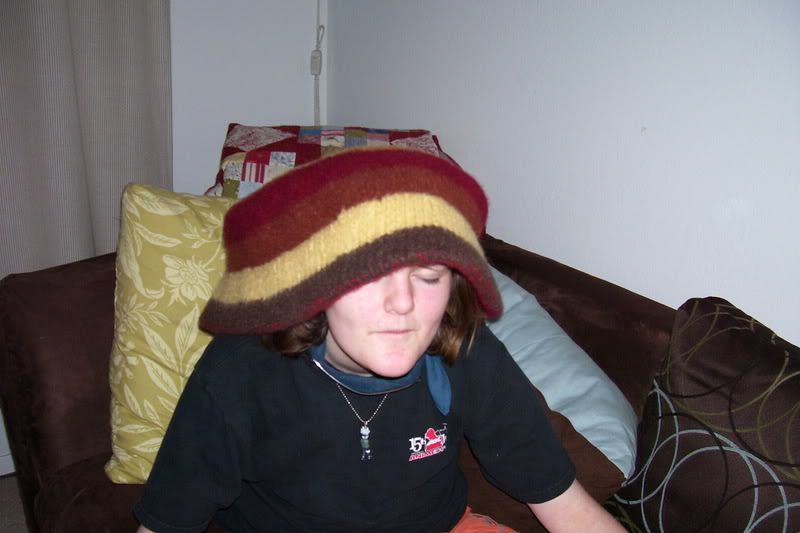 This is the inside of the bed. Look at how nice the sides actually stand up and hold there shape. My first one was droopy. Also this one the sides turn out more like a bowl and the first one they curved in I guess like a nest.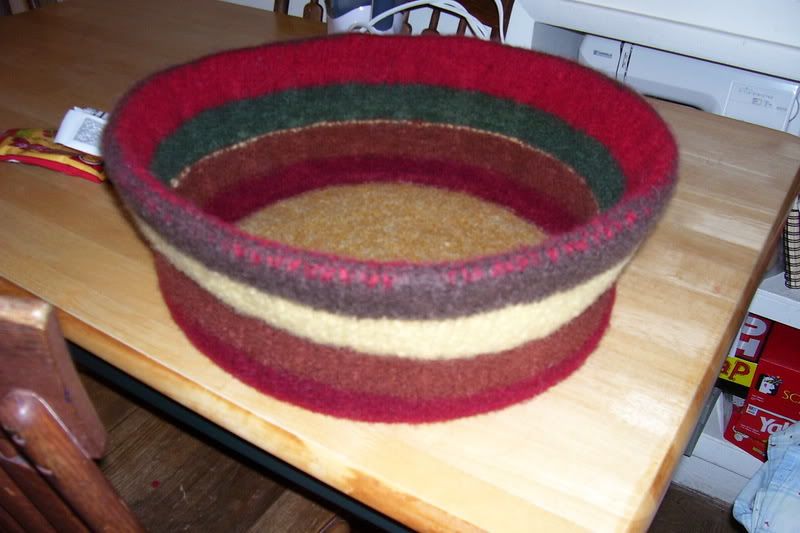 Cat bed from ther outside. The colors are a bit festive.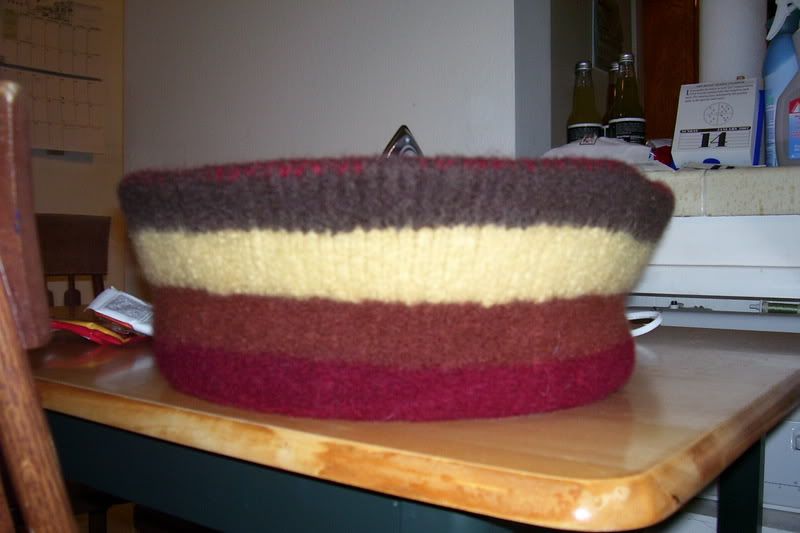 This is Sydney the proud owner of the new bed. Hopefully I won't have to clean cat hair off the black chair once he has his own spot. There is always the posibbility that Kat will decide the new bed is hers and he will be stuck with the old one.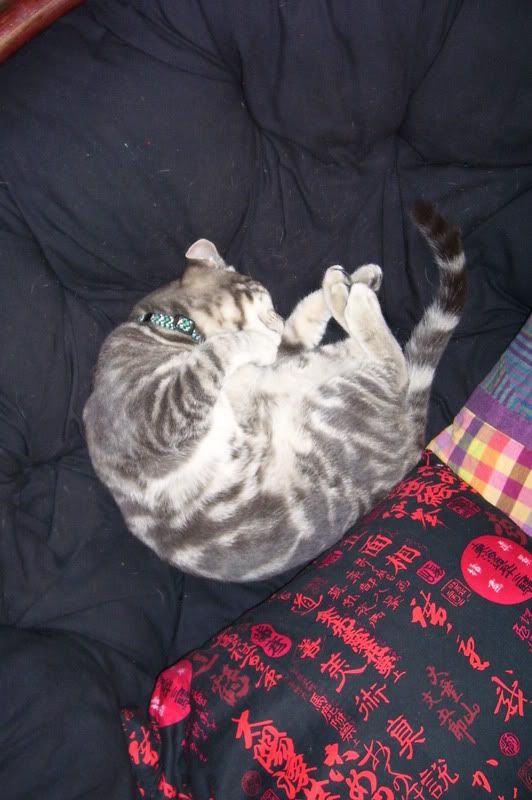 I wonder if I have enough left overs for another one.