I'm DONe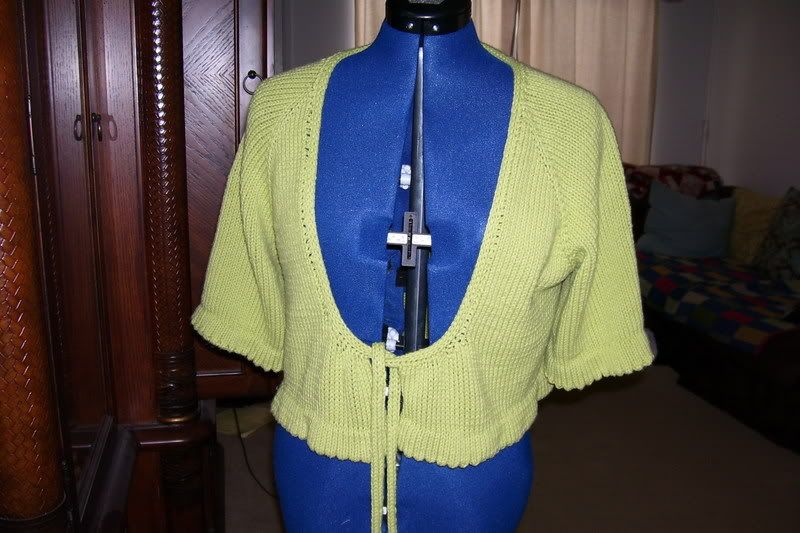 Here it is done and shrunk.
Pattern cropped cardigan "without" leaf ties fitted knits
Yarn: cotton ease in lime
It was too big so I tossed it in the wash and then the dryer and it shrunk. I'm really happy. It's still alittle bit too big in the waist but it's pretty good. Next I need to finish my turtleneck vest and then I think I'll do a two tone shrug with some yarn I have.
I was going to give you a review of knit 3 ways but I'm still not sure how I feel about this book so I'm going to spend some more time with it before I post my review.