lazy friday night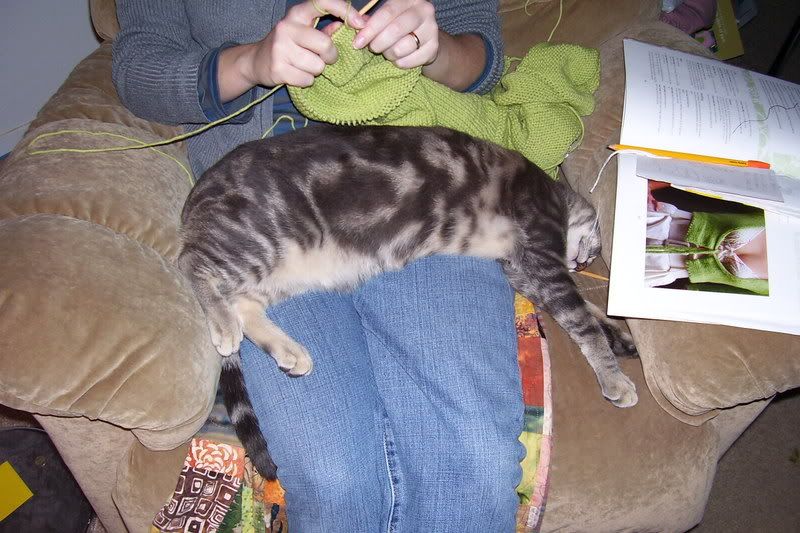 My knitting companion and I spent friday night working on the cardigan from fitted knits.
The directions for this cardigan have you work the sleeves flat but I found that doing this was causing a lot of strain on thoes first body stitches under the sleeve stitches. I was worried that by the time I finished the sleeve the stitches would be so stretched out I wouldn't be able to fix them during the seaming up step.
I decided to switch to 16 inch circulars and knit in the round. I'm really glad I did. I can knit faster and now I'm not causing any strain on the body stitches. I'm not sure why you would want to knit them flat anyway. I guess if it's a problem I'll find out soon enough, I'm almost done with the first sleeve.
I did also find an error in the pattern ,in the stitch count while working on the body. I will have to check my note and post it. It doesn't really matter anywhere, except when your checking your count to see if you did all the increases.