Wednesday
Here is my puffed sleeve cardigan from Fitted knits. Keep in mind the needles are still in it and there is a yarn ball hanging from it and of course the scrap yarn in the sleeves. So you have to expect it to look at least a little "wonky". Otherwise I think it looks pretty good. I'm just about ready to start the peplum and the lace pattern. I'm really excited about that because, it's starting to get boring and I need a challenge.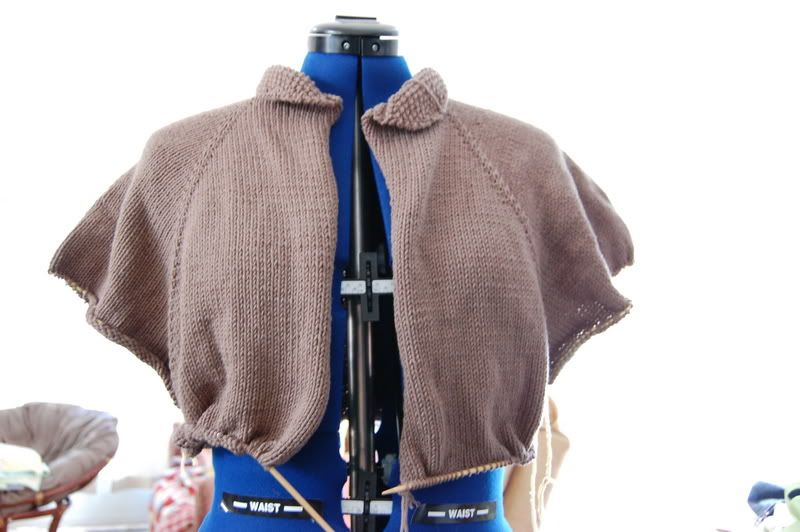 I bought this yarn because I totally fell in love with theseleather handles and this pattern uses thoes handles. So I spent a few hours this weekend and knitted up the bag in this pattern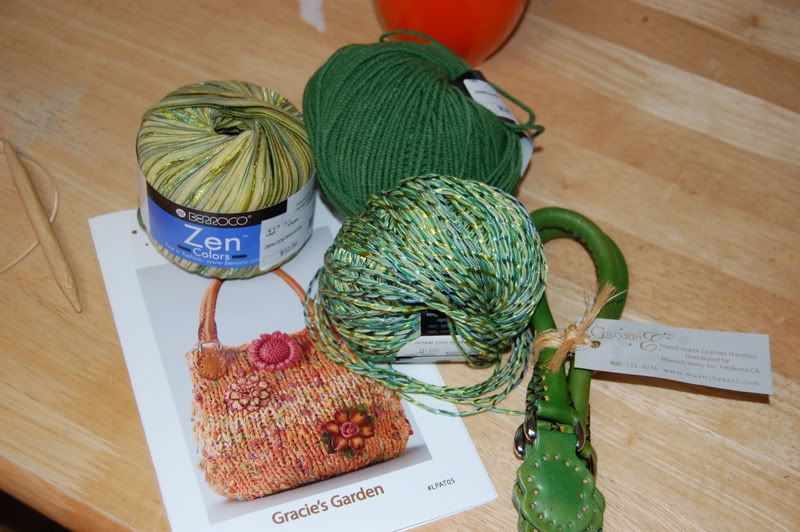 Here is the bag. The linning is just stuffed in the back right now and hasn't been stitched in yet.