Hexagons round by round
I am spending my free time today working on the hexagon pattern I want to use for my next crochet project. ( and doing laundry, baking, etc) amyway here is the center. I think I finally have it right. I was joining in the wrong place when I finished the round. It looks a little wonky but if you adjust it al bit it will be fine. This is cascade 22o wool. A favorite yarn of mine. This is from my stash. I am using a size k hook
Then on round 2 I added this cotton chenile. I'm not sure I like it or not. The gauge of course is thicker but the yarn is nice and soft. Hmmm do I want to use it or not use it?
Here is another shot so you can see the difference in textures. Actually the difference might be fun. I would use the chenille in the same spot in each hexagon so gauge won't be a problem with the finished pieces. But is it too thick in that round?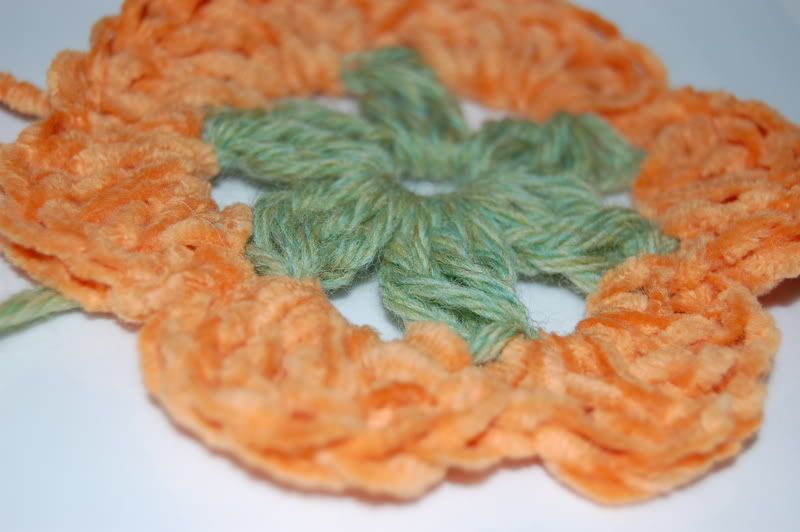 Round 3, this is Rowan cashmerino, Very soft yarn. At this point you can't really tell where the beg of that center was so I must have done it right. The chenille looks really thick now though.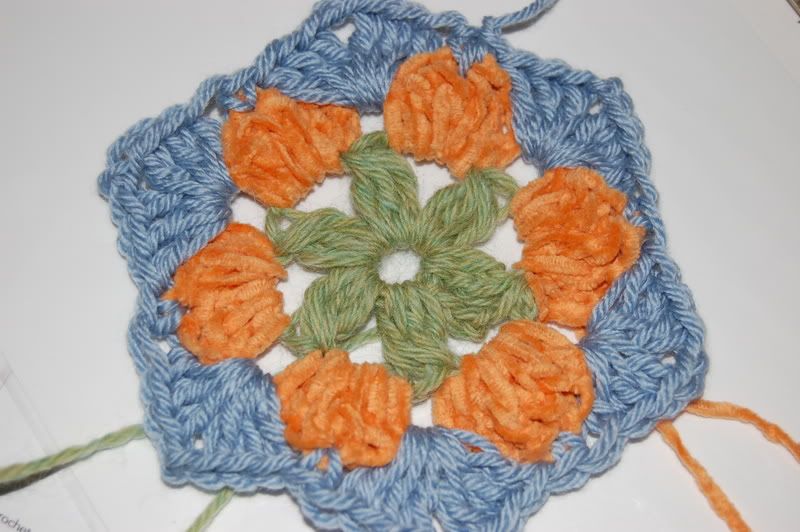 Close up so you can see the difference again.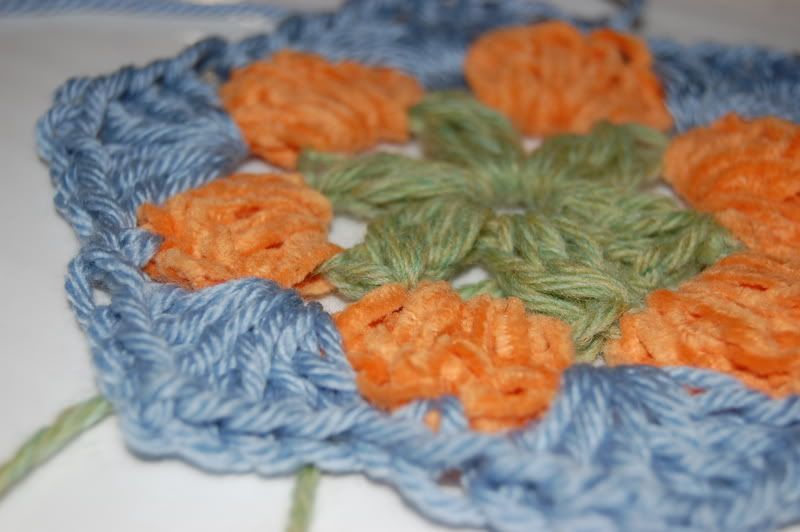 The last round before the join them together round. I used cascade 220 aagin but in a different color. Round 3 and 4 are done in almost the exact same way.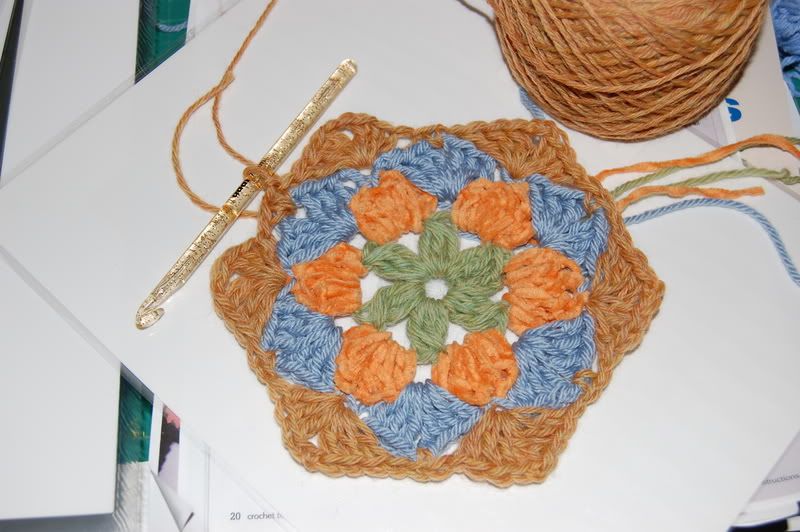 Ok so what do you think ? keep the chenile or not? Maybe I will make one with out and then decide.
My pattern calls for a another round its the joining round so it's suppose to be a main color that will be around all the blocks but I'm thinking about eliminating it and doing them with the matching yarn from each block so it looks more like
this
one. I don't think I want one color joining them all.