startitis
I haven't worked much on these, a little yesterday at my favorite yarn shop but otherwise I have had a bad case of startitis. Which is sad because these go so fast. I could probably finish it this month if I kept on it. But sometimes you need a challeng or at least change of project.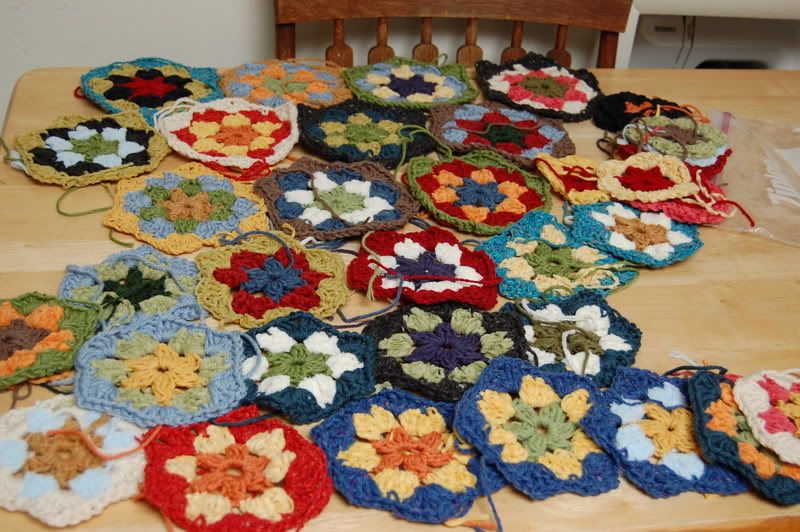 So, how about some triangles instead. I love this bag. It's in family circle easy crochet magazine and I bought the magazine just for this pattern. Unfortunately these are not as fast as the hexagons and I can't talk or watch tv while making them so this is going to take awhile.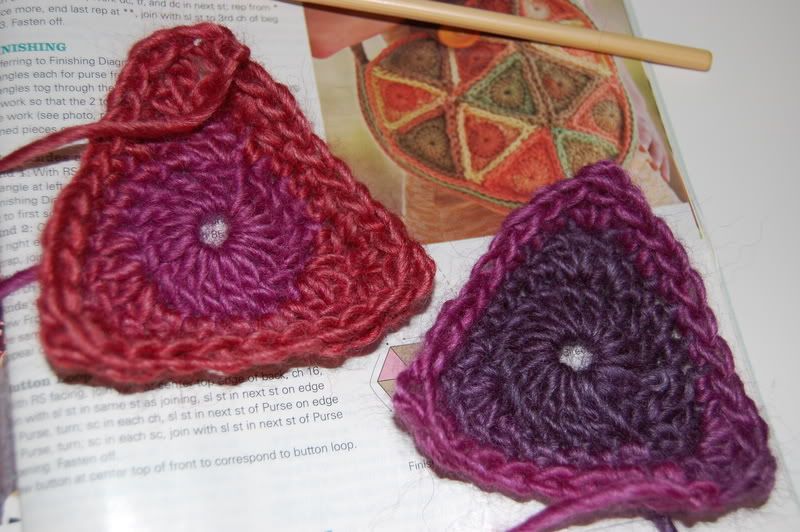 So how about we knit instead. This I started last night and look how far I am. I didn't knit at all today this is all from last night. The collar is done and I'm working on the yoke.
Pattern: puffed sleeve cardigan fitted knits
Yarn: Cotton ease in Taupe
Needles size 6 circulars