Patterns and RTW
I want this dress from Banana Republic. There must be several patterns I could use for this. This is the look that was showing up quite a bit on the runway this season. Simple, clean, ready for anything.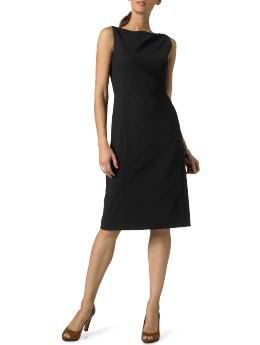 This is the pattern for the white top I started a couple days ago. I just got an email from Anthropology with
this
white summer top
in it. Doesn't that look a lot like that simplicity top ( 3867) I'm sewing right now? I hope mine turns out as well.
If you have any pattern suggestions for the black dress please post.