taking a minute to post some pictures
Here is my green knit top (Vogue 8151) I left the side scrunching off, and that's the bag from "Quilts and More" magazine. Stacy made this bag awhile ago and I loved it so I made one. It just so happens it matches the green knit I was going to sew this weekend. I should probably take a picture of it hanging up or being warn so you get a better view. I have a cream tee shirt on the hanger under the wrap top.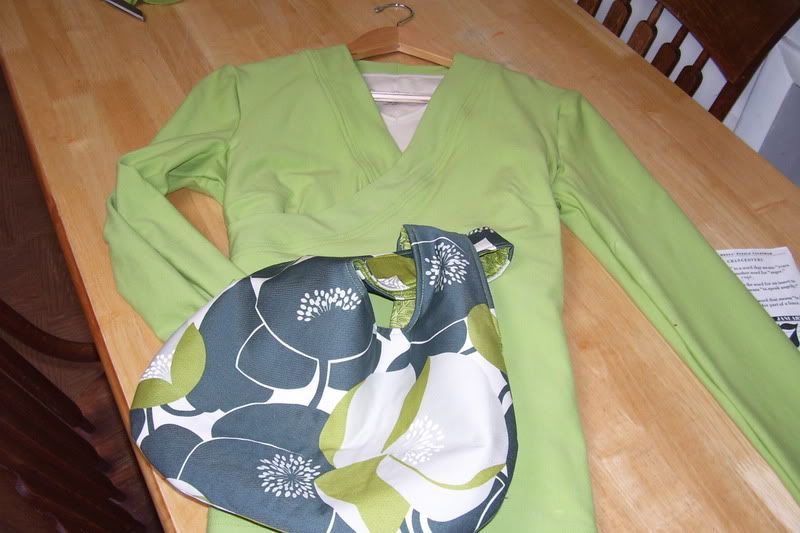 I put the buttons on my first pin cushion and made another. The 2nd one I used embroidery floss to wrap it.
Back to sewing.