pictures.
This hat is so much fun to knit. I think I'm going to look for other two color hat patterns. I didn't have anytime to knit today, hopefully I will tonight while I watch CSI.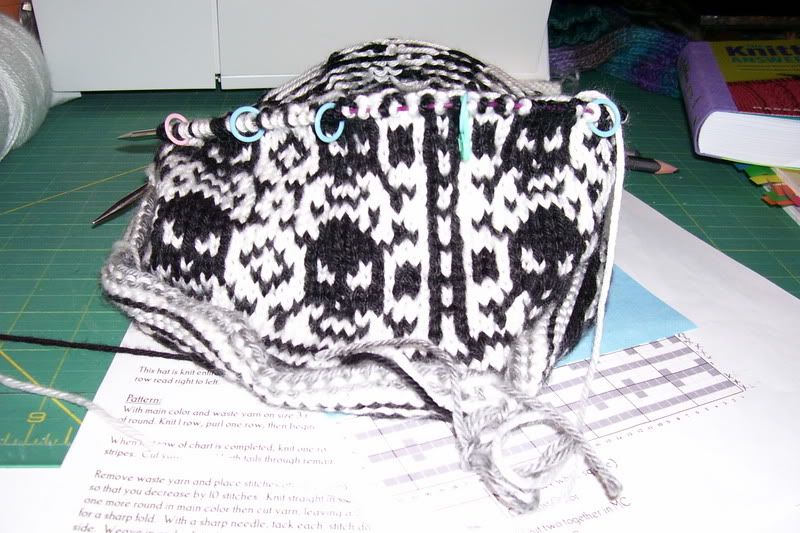 The third Any Butler bag is still not done but here is a in the works picture. Don't you love this fabric.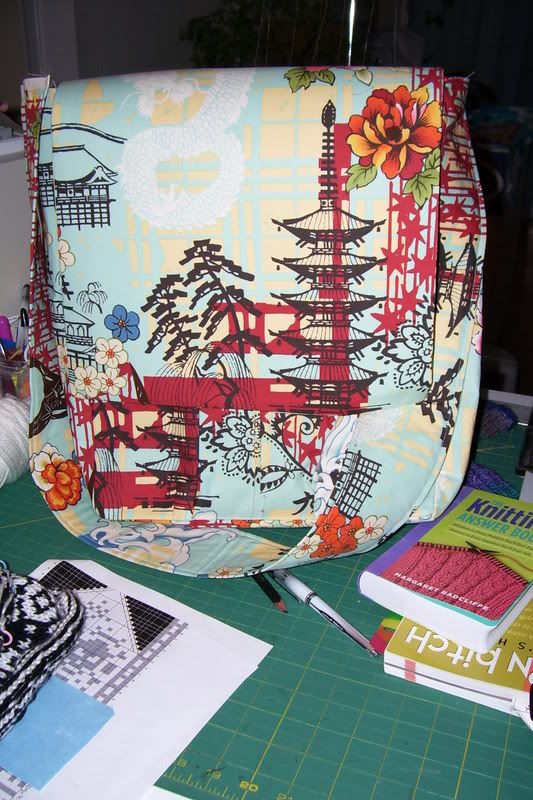 This is a piece of Amy Butler fabric I'm thinking about making the bag that Stacy made at her blog.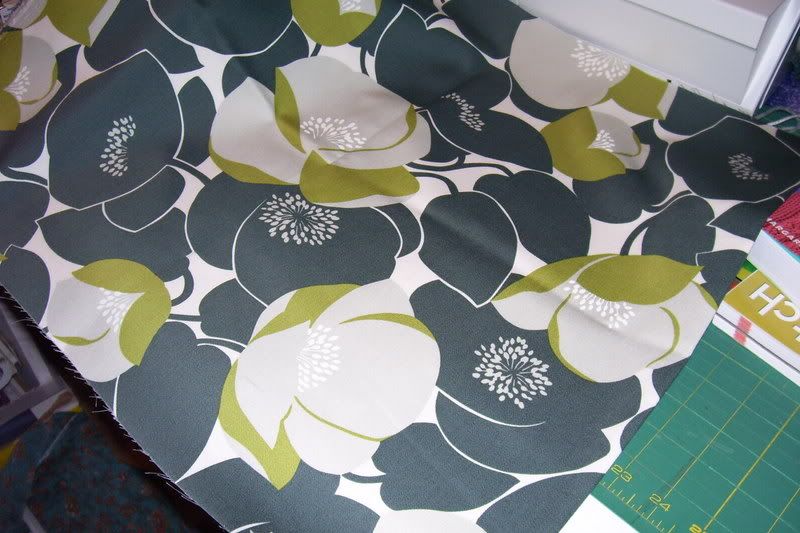 this is that great Japanese fabric from Amy Butler. I have already started cutting it up. I couldn't resist. There is a piece of crazt ribbon laying in there too.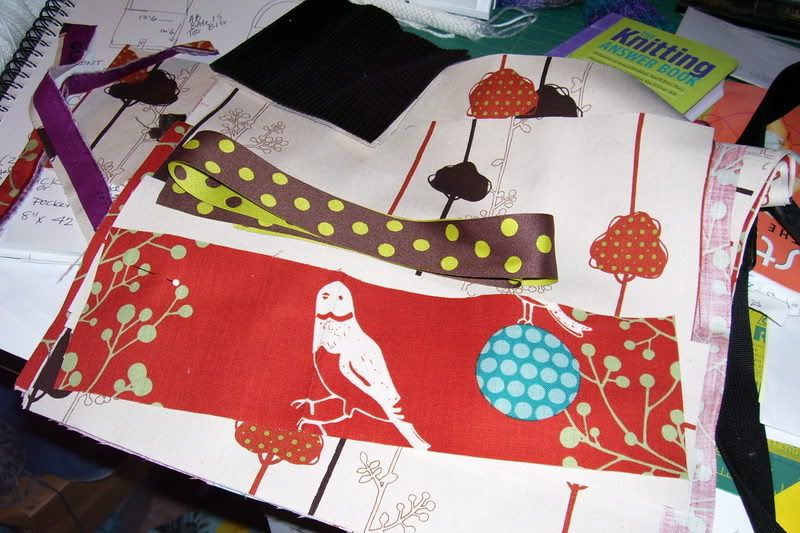 This will be my last post untill Monday. I am going out of town for the next three days. Tommorow I am going to the Embroidery Screenprint and then this weekend I will be visiting family. Hope everyone has a great and productive weekend.