Fabrics, inspiration and ripples
Swap fabrics: Left to right, Black denim, Charcoal cotton twill, this next one is a print from Georgous things, it's actuall black with a pale blue swirl, ( this is a maybe) next is a rayon black with white poka dots, White eyelet and a solid white cotton for linning ( not shown) the last is a black rayon linning ( I might need it with the poka dot) I also have a black linene with a white embroidered print in the wash. And somewhere I have a black knit fabric ( poly rayon spndex) I think.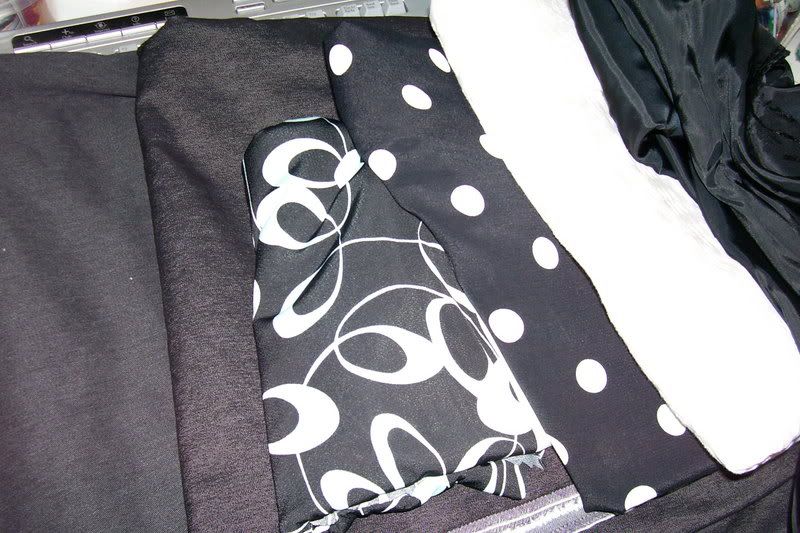 While I was searchingf in my STASH for my missing black fabric and something for a jacket I can across several solid cottons. I pulled out these. There just sitting on my desk for now. Inspiration, maybe.
Here is the Ripple, 6 colors down. Just out of curiousity I was wondering if I could knit a ripple faster then I can crochet one. I had some NORO kereyon leftover from a felted bag I made a couple years ago so I cast on using this pattern "frangipani" page 116 of the ripple pattern book.