Blanket making
I have been working away on my Ripple. Here is a picture from saturday. I have 2 more colors added as of today. I'm using red heart soft. Usually I cringe at the thought of red heart but this is really soft stuff. It's also really cheap and washable. Perfect for a couch blanket. I had a really tuff time getting started on this but now I have it down ( I think).
Here is my pile of yarn before I started crocheting. Don't you love yarn
piles!! I do.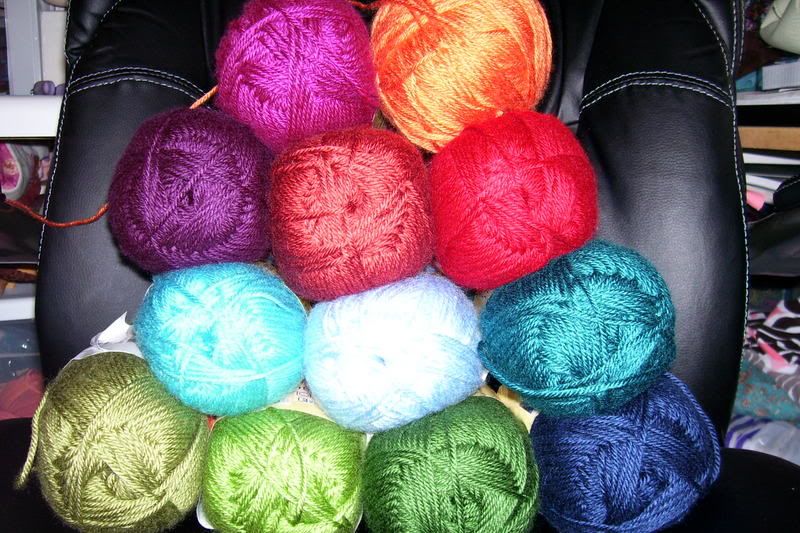 This reminded me of the other blanket I tried to make. Last year I became totally obsessed with knitting mitered squares for the mitered square blanket from Mason Dixon. I stayed up late, ignored all other projects and made squares. Here is an old picure I took of the first two I made.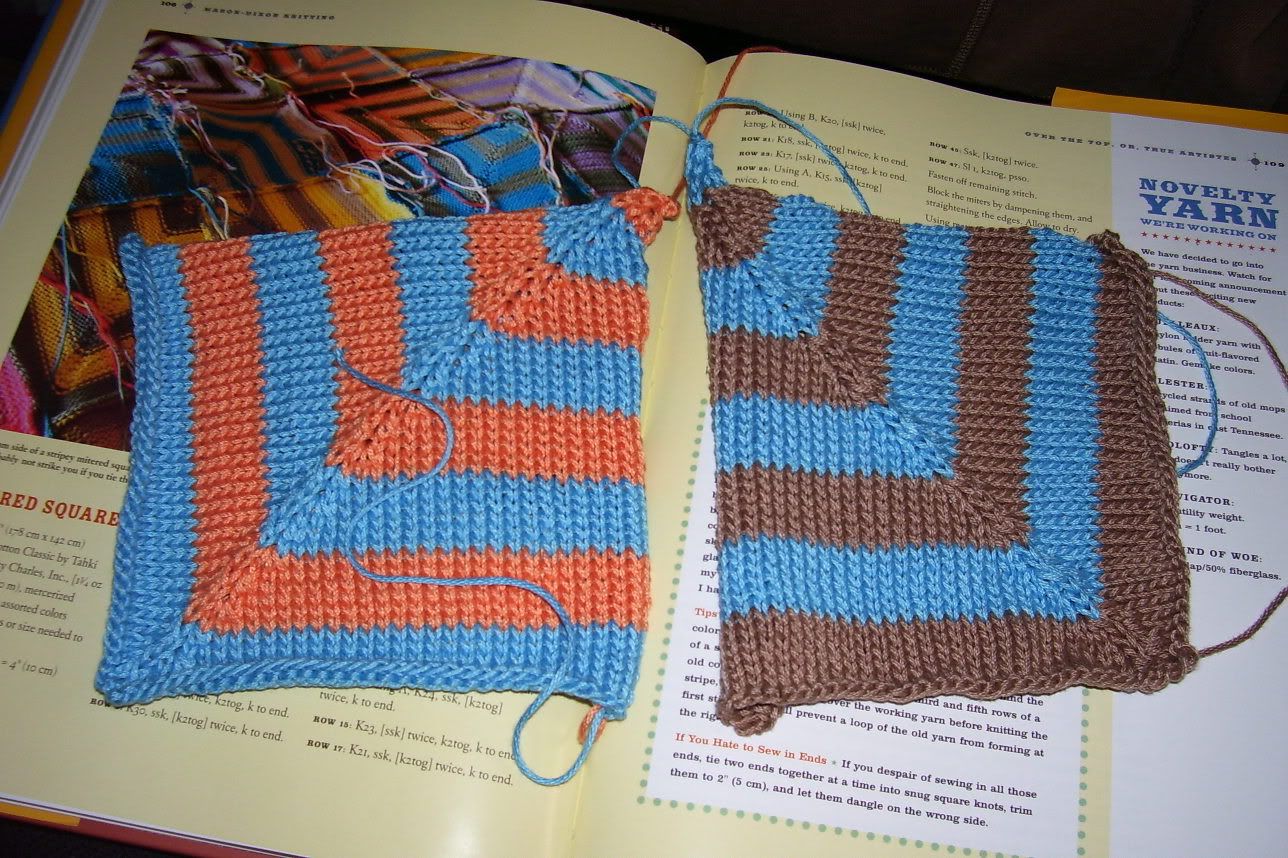 Hmm, what happen to that project. Oh yes I remmember I got really tired of knitting squares. I have a pile of them and a pile of left over cotton classic in a drawer somewhere. I bet you would even find a half finished square on the needles and even the book in there as well.
I think I made maybe 13 or so.
Hmmm. now that I think about it, there was a knitted blanket in cascade 100% wool. It was made up of large squares each square was a different pattern. It's in browns and blues maybe some green. I think I finished 1/2 of that one.
So what happens with all these blankets? It would apper that I started all of them during the cold season and then it gets HOT. Who wants to knit a blanket when its HOT. A smart person would pull out the previously started blanket and finish it the following year.
That doesn't sound like as much fun as starting something new does.
So,, I'm thinking I'd better crochet that ripple pretty darn fast because it was 90 today. That's kinda HOT.