Swap
I have started a rough plan of what I will be doing for Swap.
I'm thinking about this vogue jacket as a maybe. Or I may use simplicity 4695 or I may keep looking.
This bottom vogue pattern will be one of the tops and a skirt. ( see the green outfit on the pattern)I will shorten the skirt. I want to make them in a print so that worn together they look like a dress but then they can be worn apart. This may not make it into the final swap, depends on what fabric I find and if it will go with the other pieces.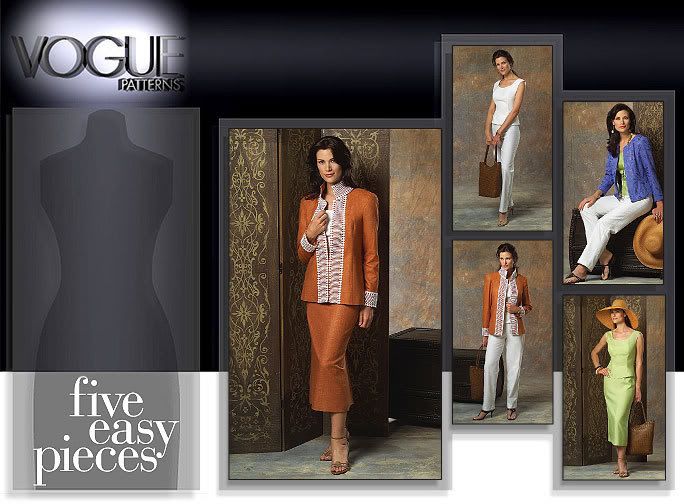 This is going to be cut out first. I have a dark charcoal cotton twill, pretty light weight. I plan to make the sleeveless version.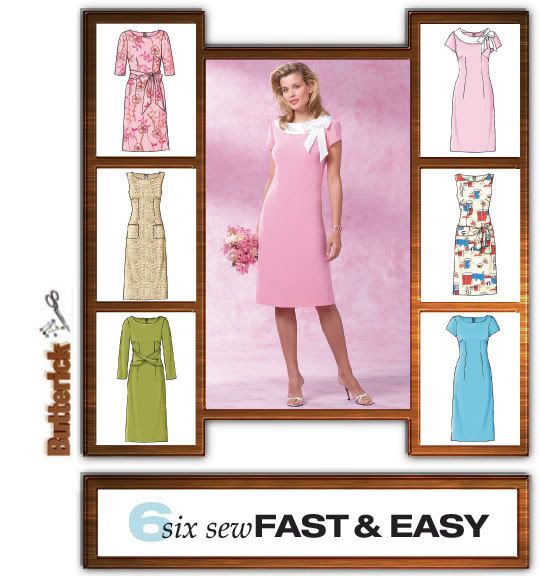 This one I have the white cotton eyelet and a white cotton linning for. I am making the white sleeveless dress on the cover. I also have plans to make a contrast color tie but I need to look at my other swap colors first.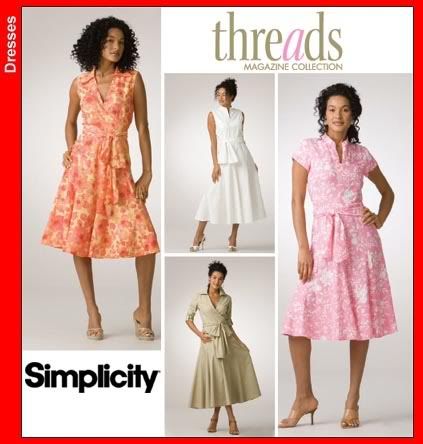 In the prevous swap post you see two simplicity patterns: 4695 and 4194 they will be used.
here is a very rough draft for my Swap :
I plan on making three dresses:
1. Butterick 4386 in a charcoal black light weight twill
2. Simplicity 3877 in white eyelet view c
3. not sure yet possible
kwik sew 3520 or 3521
4 tops:
1. Simplicity 4589
2. Simplicity 4695\
3. Vogue 8209
4. New look 6677 maybe
3 Bottoms:
skirt Vogue 8209
Skirt Simplicity 4695 in black denim
shorts simplicity 4194
1 jacket
I'm not sure yet maybe simplicity 4695 or 4194 or vogue 2942
I should also make a shrug or cardigan to go with all these sleeveless tops and dresses.