Friday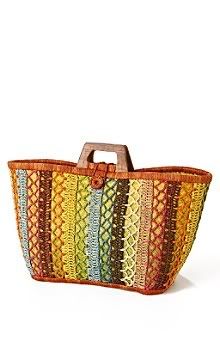 I got an email today from
Anthropologie
and I love this bag. I wonder how hard it would be to make something similiar.
I'm glad it's friday, although I have to work today and tommorow so I won't actually get to enjoy any freetime untill Sunday. I've been doing laundry every night after work so that I don't have to spend mothers day doing it. I'd like to do some sewing but will see.
I will be really surprised if my family remmembers it's mothers day.