ripple madness
I had a period between my morning job and my afternoon job today. Because I work 30 minutes away from work it's not worth it to drive back home so I grabbed my cotton classic scrap bag and my hook/needle collection and stuffed them in my bag before I left this morning. I have been searching the web for a ripple done in cotton classic but I haven't found one. I have found plenty of people talking about it but no one seems to have done it. So...I thought I'd play with the idea.
I have a ton of scraps of Cotton classic.
No idea why the software program turned my pictures!!
Here is what I did: The green is on a size H hook and the pattern is provence from 200 ripples. don't look to close, I lost my place somewhere. The blue is soft waves on a "I "hook 3 rows worth. The green is on size 7 knitting needles I'll have to look up the pattern name but it's from the 200 ripple book.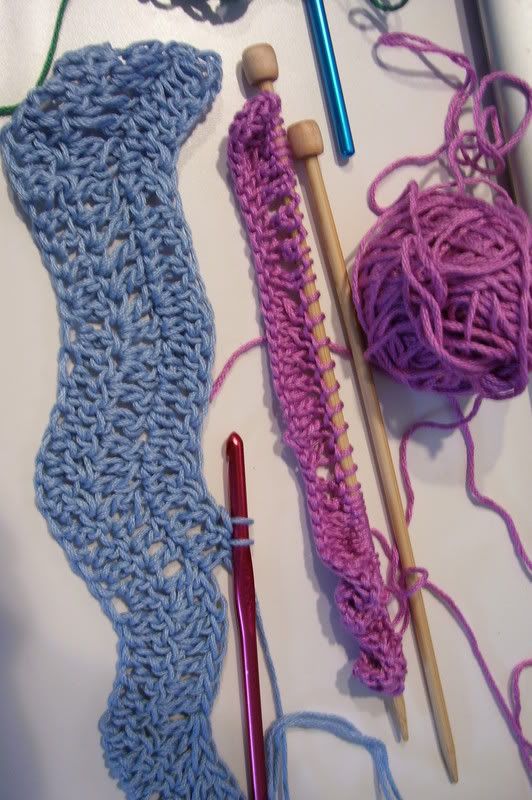 This is why you want to crochet your ripple and not knit it. There are more rows of knitting done on this swatch then the crochet but look how small it is.
Closer view of the H hook. I should use the H hook and do a swatch of the soft waves pattern so I can compare the two.