Practically done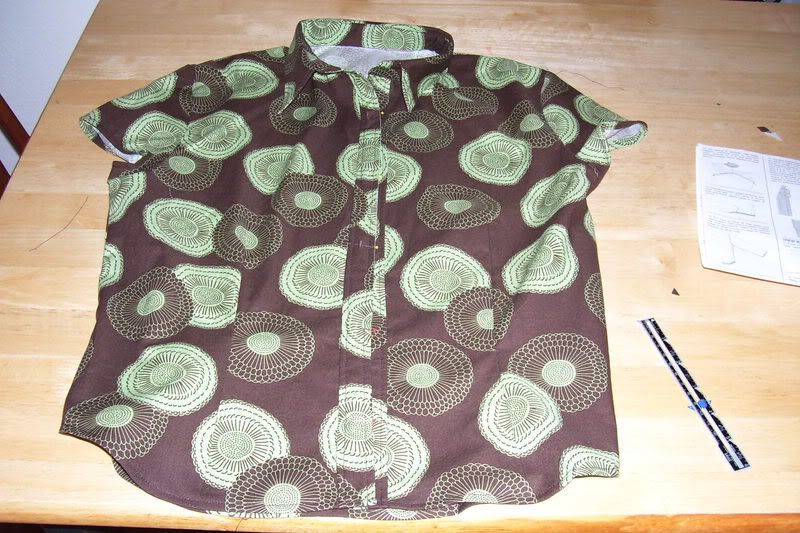 This weekend I made this shirt. It is kwik sew 3039. I didn't finish it because I have changed my mind about the buttons I bought for it. I love the buttons just not for this shirt. I think I want something plain and brown. These are a really prettygreen but they are too fancy for the shirt. I went ahead and made the buttonholes. (I know it's a BAD IDEA to make holes with out the buttons but I was all ready for making buttonholes.)
The pattern is a little strange. It doesn't have any facings, instead it has a strip that you sew ontop of each side, so at the top unless you were to button it all the way you will see the inside of the shirt. Also, you need to get that ironed just right before you top stitch otherwise you will have a bit of the inside showing along the front edge. These things wouldn't be a problem if your fabric looks the same on both sides. They also have you sew the colar on backwards from what I normally do. Then you top stitch on the outside to finish it up. It looks fine It's just different.
I like the sleeves and the style fits really well. I was trying this pattern out for SWAP.
I think when I make it again I will figure out how to change that front part. I think I should also lenghten it. It seems short to me.