sweater planning
There is a whole lot of sweater planning going on over here. Why? Because the new Twist came out and I love several of the patterns. The challenge now is to match yarn and patterns.
I love the felted jacket called Heroine. It uses cascade 220 held double, but I was thinking a softer yarn might be nice. So I swatched with some blue heathered cascade and with left over malibrigo from my whisper cuff cardigan.
The before felting gave me the perfect gauge in both yarns. The blue one is slightly bigger only because I accidently miscounted and knitting less rows in the malibrigo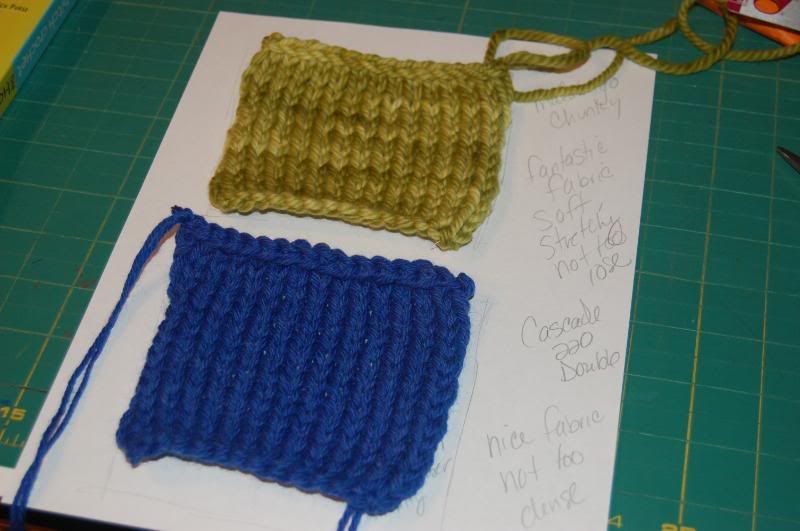 .
After felting, the malibrigo was sinfully soft and didn't have that sheepy wet wool stink. BUT it also felted ALOT maybe too much.
The cascade didn't felt hardly at all and I believe needs another un through the wash to really get a felted swatch. It's about a 1/4 of an inch shorter then it started but it's the same width. It also smells like you would exspect wet wool to smell like. It did soften up as well just not a much as Malibrigo.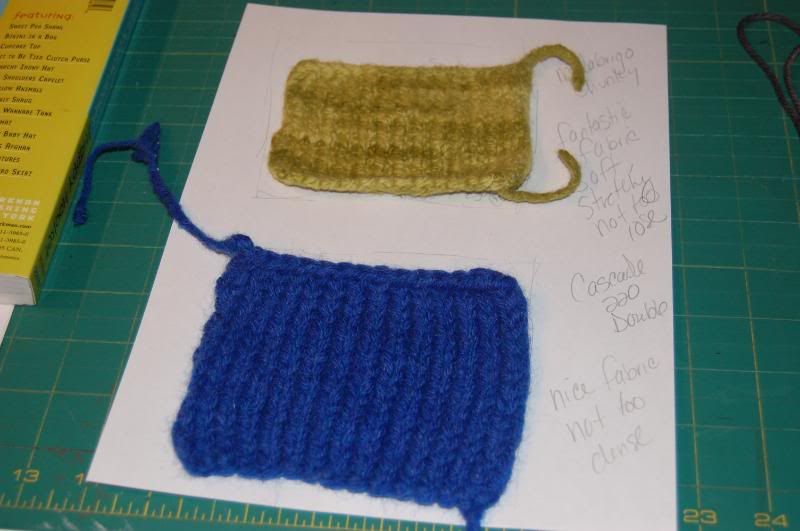 Then I also love the vivian sweater and was wondering if my stash of Rio would work.
Problem is I am short on stockinette but perfect on seed stich with the size 8. The size 9 is slighly too big. The 8 is also much firmer maybe too firm to be comfortable.

The sweater I love love love is called syvi and I ordered a bag of red yarn to make it.
I also finally got around to sewing the handle on this bag.