Because, everyone needs a blue octopus
Merry Christmas to me, Here is the stack I books I got for Christmas.
I haven't had time to look at them but I'm really excited to have them.
The essential guide to color knitting
Country weekend knits
Continous cables
and a magazine I've never seen before Verena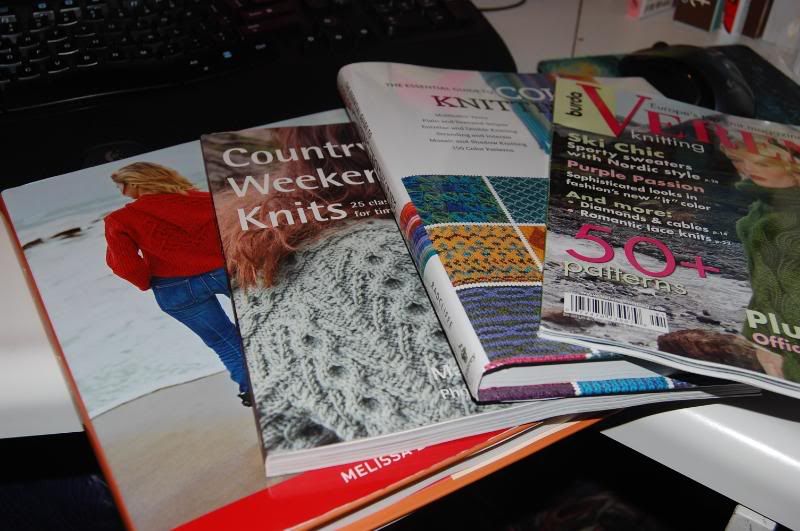 I knit an octopus, Isn't he the cutest thing.