finished
My dressform arrived yesterday evening. Iwas very excited to see it so quickly. I am having a little trouble adjusting her but I'm sure I will get it figurde out with some more fiddling. I also finished all the projects, except for one that I was working on last weekend . In this first picture you see the wool plaid that was my original SWAP fabric. Skirt McCAlls 3830 TNT. I picked all my fabrics to match this. I still love the plaid but I ended up loving the stripe from EOS more so I took this out and replaced it with that. This is the Teal corduroy jacket ( KS 2895) that would have been the jacket for SWAP. The cool thing is they still match it just doesn't work with the SWAP plan. Underneath is my reversible disaster, a white tank ( KS 3497)
(In the picture the skirt isn't hemmed but it is now.) Oh.. and I lined the skirt with a bright turq linning fabric.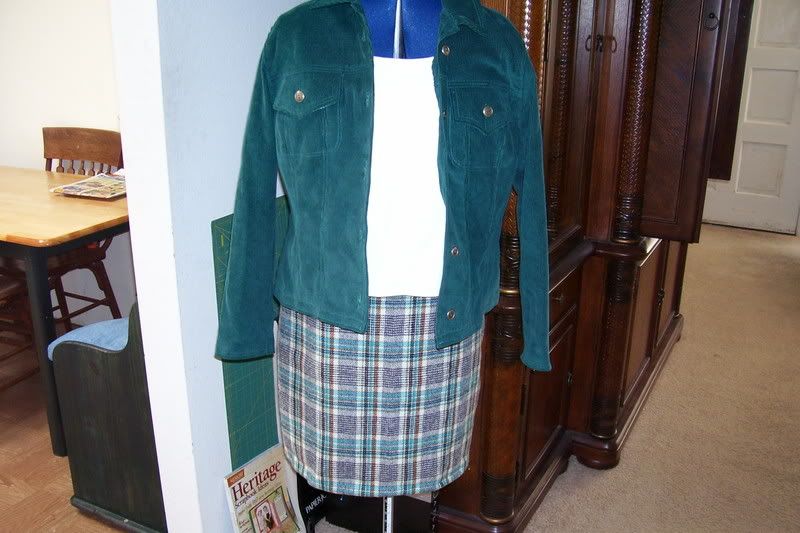 Here is a close up of the striped jacket fabric that made me switch my plan. I love this jacket and get lots of compliments whenI wear it. I know you have already seen it but it looks so good on my new dressform.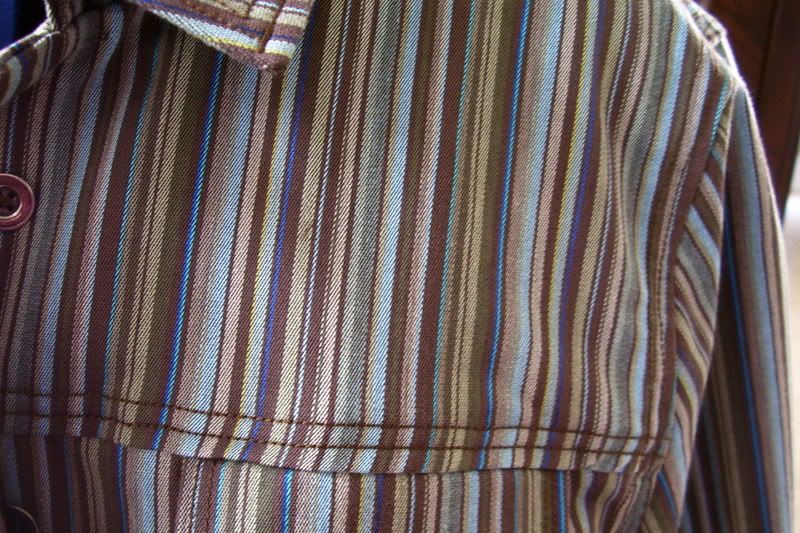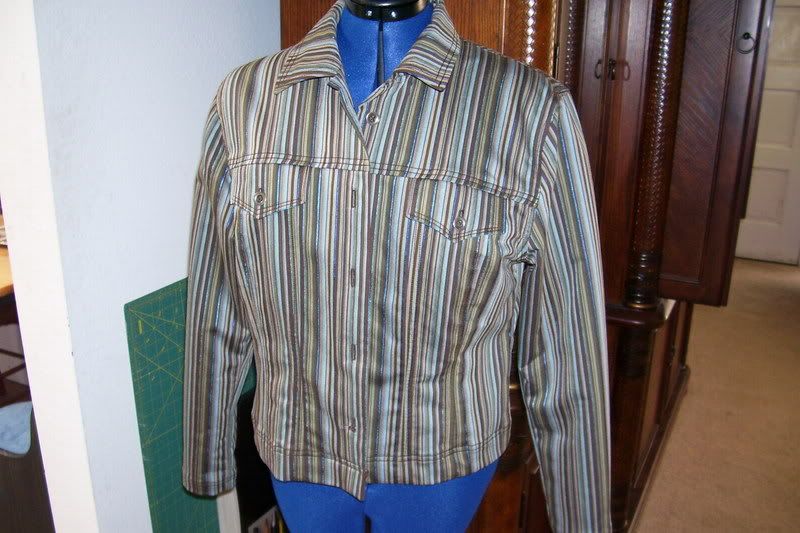 This is Burda 2561. This is a SWAP garment. It is made with a suede like fabric from joanns. It's so soft and comfy to wear. I'm not in love with the buttons but I couldn't fins anything that was the right color so I went with silver. Maybe they will grow on me. They have apretty design on them. The top could use a little pressing in th eshoulder and hem areas.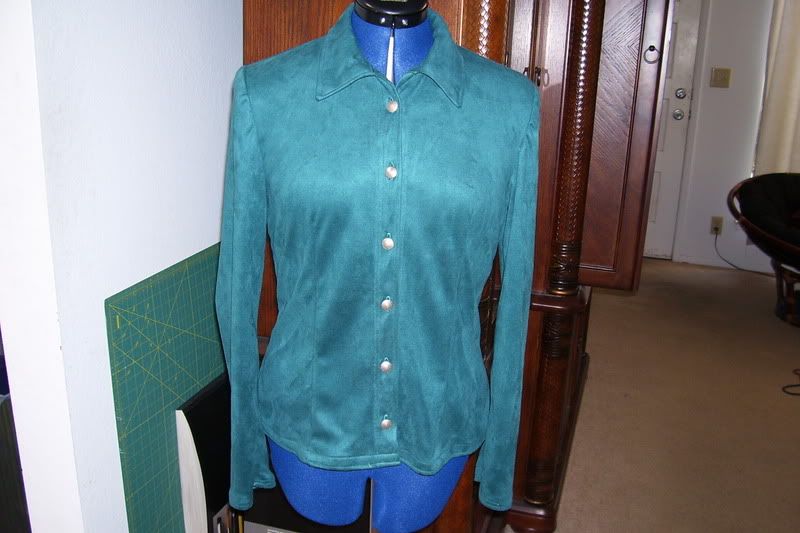 Here is the teal jacket by it self. ( KS 2895)This time around I did some topstitching on the front where the pockets are to help hold the pockets down. I like the way it turned out. I was going to add a bottom band to this one but changed my mind. I also used bigger buttons then the pattern called for. I think on the first jacket the buttons get lost because they are so small.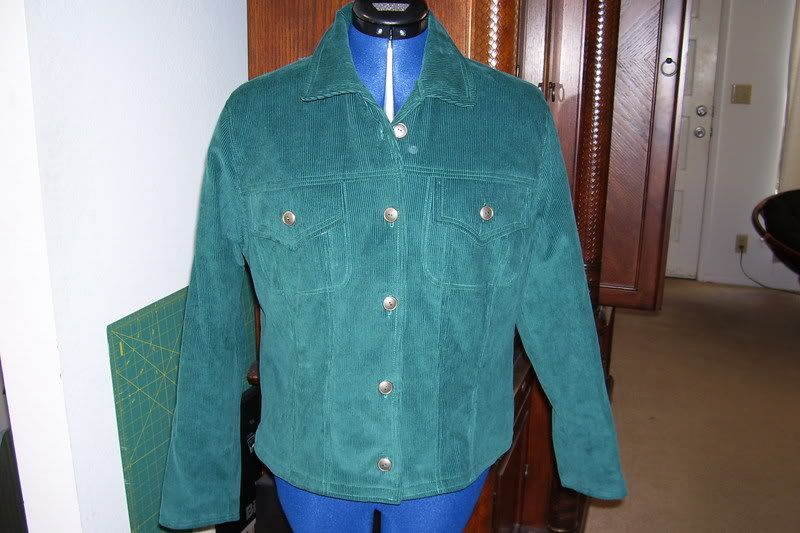 I still have to take a picture of my pants also finished. So I'll go do that next.