finally something to show
I started a new job this week so I have been working both jobs. All that working really cut into my sewing time. And the house is a mess. So, today I had to try and catch up on laundry and buy some groceries. I still have alot of housework to do but I took a few minutes today to finish up the circular needle case and the straight needle holder from Butterick 5006.
This is the circular case closed. I added a button because love buttons. This is a fun vintage green button. The bag is made up entirely from scraps.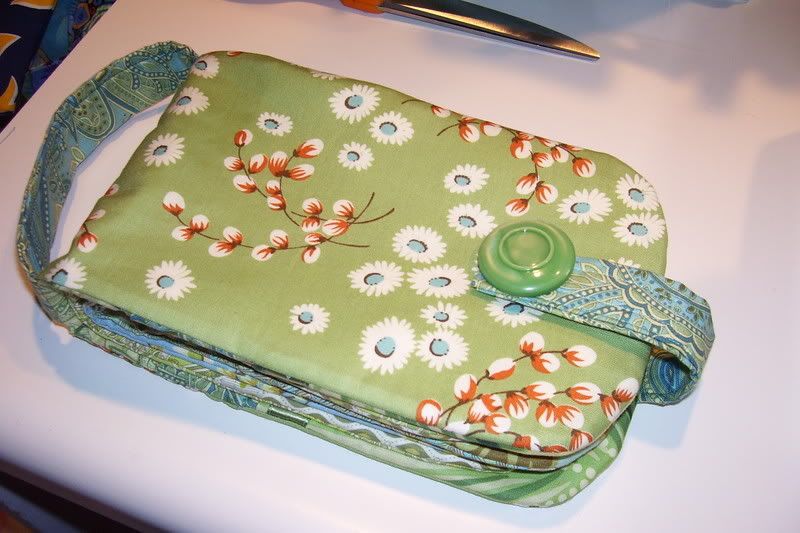 Here is a picture of it open so you can see the different pages. I also addded pretty ribbon to the top of each pocket and I have an extra page of pockets.
Here is the rolled up straight needle case. I have never used a pattern to make one of these before I have always used my own pattern. I might take some ideas from this one to improve my own design but over all I like mine better.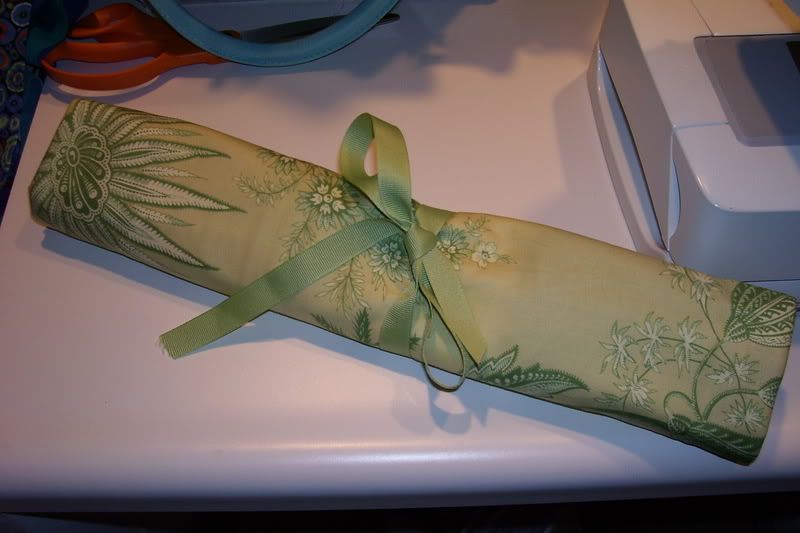 Here it is open. Again I used left over fabrics and added ribbon.
I love ribbon!! This is a great excuse to collect more pretty ribbon. I like the idea of the circular case but I think I may change it up a bit and come up with something I like better.
If you want to read the review on this pattrn I will have one posted at Pattern Review.
So because Iwas too busy working this week I amreally behind on blog reading and I had to wait untill today to listen to Inspirational Wed. Which I love to, listen to while I'm sewing. They just started the pod cast thing I think, 3 weeks ago. I discovered it after seeing that Trinicity made
the dress I like so much
. I started reading her blog and found we like alot of the same patterns. They started podcasting and I started listening. you can
check it out here
. Oh and look at her bag from Butterick 5006. Don't you love that fabric.