finished, almost finished and sorta finished
Flannel pajamas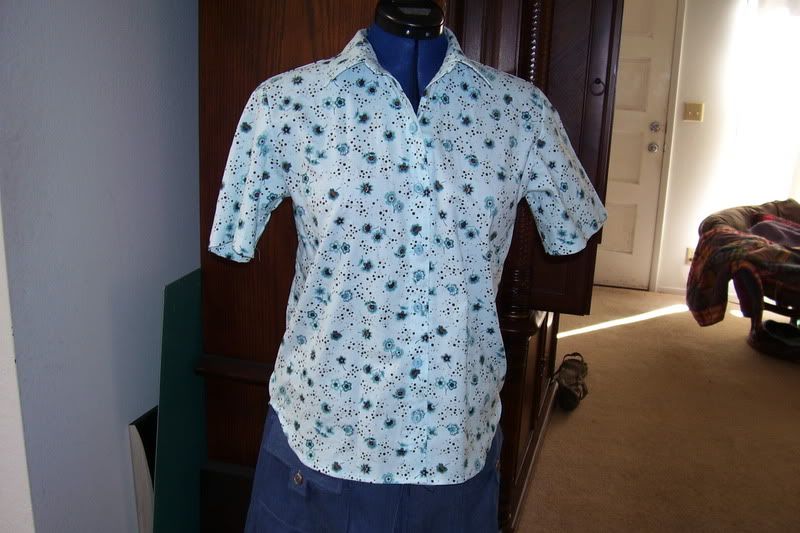 Ok, so.. I started a lot of things at the begining of the week and now I'm starting to finish them up. The Pj's are really just to use a pattern from my stash as well as some pretty flannel I had in my stash. It matches the t-shirt I made the other day really well. The shirt is Burda 2953 also a stash pattern but this one I was trying out because I have a large floral print that I want to make a shirt out of. Funny thing is this shirt matches all the pieces from my SWAP wardrobe so I may put it in instead of one of the other pieces because I have mostly blue tops and this top has the brown and the tan that I used for the other skirts. I must really like these colors.
So now for the not exactly finished stage I have a handbag Butterick 3420 in a teal and black brocade that needs the top to be topstitched ( I might add beaded fringe to the top) and then I have the reversible garment for swap that needs buttons. I also started Butterick 4991 in the same teal and black brocade as the handbag but it's still sitting in the just cut pile.
Argh and thanks to
Trinicity
I had to go dig through my stash to find this
pattern
Butterick 5006. Her bag turned out soo cute. I didn't even buy this pattern it was a gift from a friend who wants me to make her the Circular needle case for her birthday. I stuck it in the pattern box and forgot about it. I didn't have any love for it.
Just goes to show what the right fabric will do for a pattern. I'm not planning on starting this one soon though. Hopefully I will get all these things done this weekend. I'm working tommorow so no sewing.