I love my bag
I finished my bag. Butterick 3420 View B. The pictures are in the wrong order and the color is way off. The bag is a dark teal and black. I need one of thoes super cool cameras that takes good pictures. Here is a picture of the linning. A fun cooton print. There is a little pocket inside.
It has a zipper closure.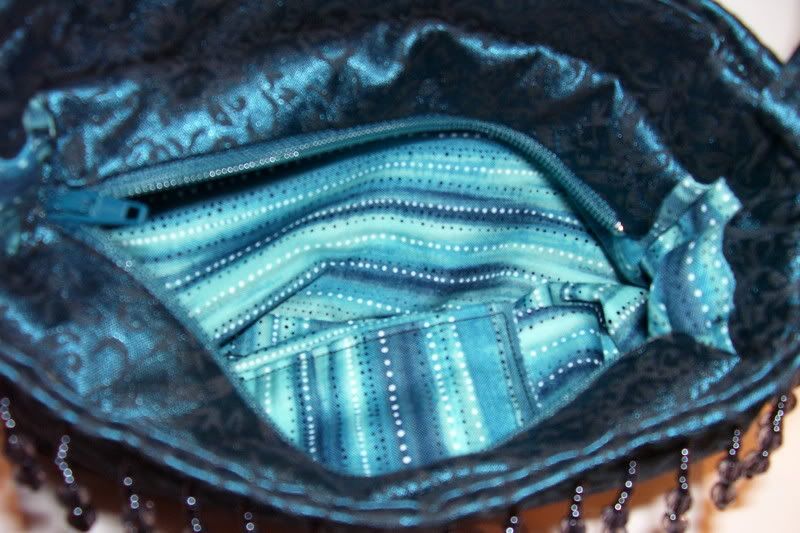 Here is the front. I decided to add the beaded fringe. It's black and greyish. It looks purple in the picture but it isn't . I put bonning in the handle to make it stiff. The bag is very small 8 inches long by 5 inches tall. Now I just need a little black dress and some new shoes.