pictures
Super quick ultra easy beanie type hats from Kwik sew 2996 for G. Review on PR
Kimono style robe from Simplicity 4319. Cotton flannel fabric. Review on Pr.
Matching Pj bottoms from the same Simplictiy 4319.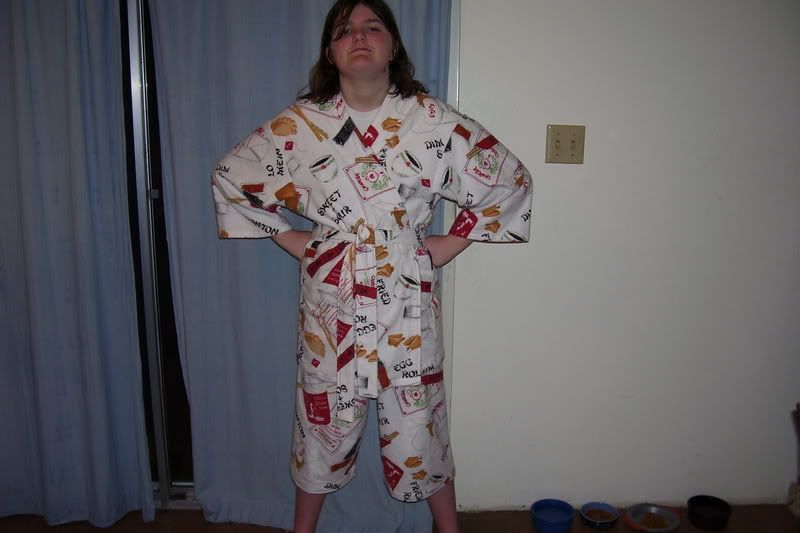 Both patterns were super easy and fast to make.
Alterations: The robe was shortened and the shorts were lengthened.
She is 5 foot 4 inches and doesn't like her knees to show. So these are between a short and a capri length. The perfect patterns are the ones that use the same piece for the long pants and the shorts because I can just cut between the two options. She said they are very comfortable and she likes them a lot.