projects, yarn ,and goals
The whisper cuff cardigan is nearly finished. The current challenge is knitting 400+ stitches ( bulky yarn) on two circulars, I am actually using three needles at the moment.
This is the cuff/sleeve. I love the way the cable and the eyelet pattern look on the sleeve.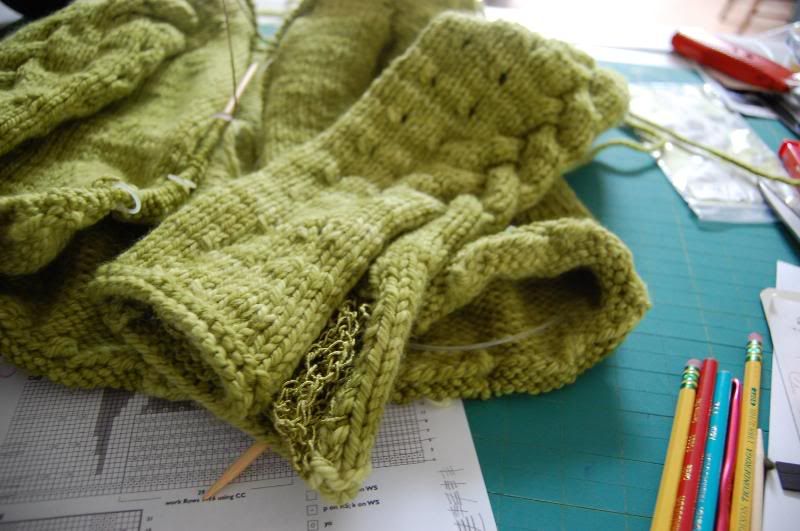 I didn't block it so it's a little rumpled at the moment.
Heather and I had a field trip to the sort of local yarn shop. I decided I needed this yarn. I'm thinking about making cloud by Ysolda Teague.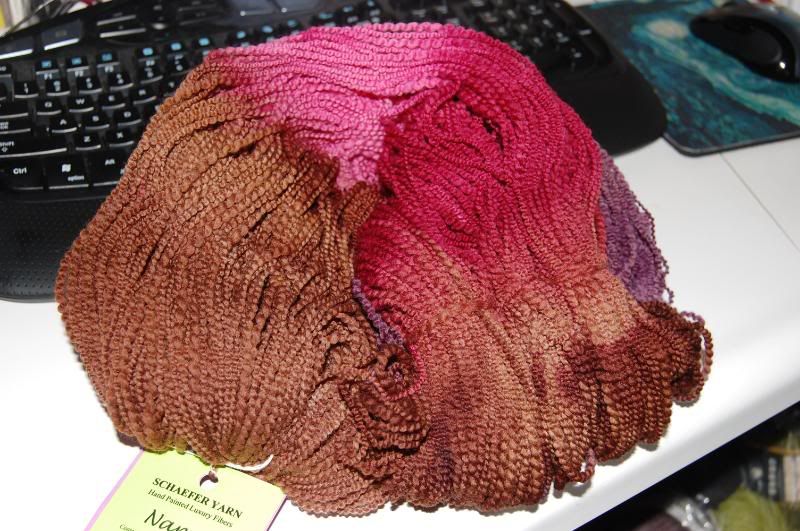 Then I bought this to make the retro shrug from lace style. I have thought about making this since the book came out but just haven't done it. I picked blue because if I don't like it I'm thinking Gin will. This is a great yarn it's called Cilantro and has a great springy feel.
Goals for this week:
Finish the baby gift
Finish the whisper cuff cardigan
Cast on for either cloud or Brocade ( swatch is done for Brocade)
Start Ellemyra
Look at the stained glass purse pattern
Work a few rows of Trinity ( just so it doesn't get left behind)
Work on the dreaded purse strap that has been set aside repeatedly.
I have heard about these people who actually knit on one project untill it's done, and then start another. I know it sounds crazy but I'm thinking it might be a good idea.
Walk in the woods is on hold untill G goes back to school and I have a quiet house to knit in.
The veggie socks are on hold because well.....there socks.