sunday part 2
This is going to be the back to school vest from fitted knits in green cascade 220 and thefancy tank in allhempo6 in pumpkin. I need to wind the other 2 skeins of hemp.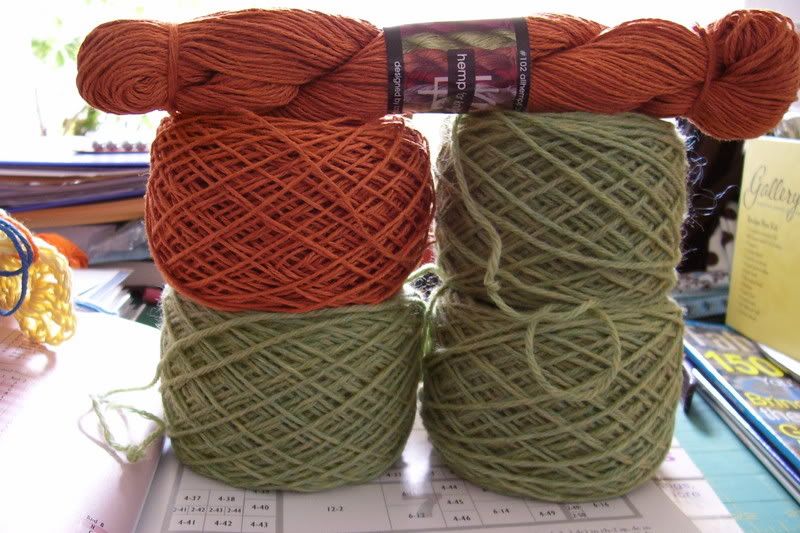 And look how great this is. I just figured out how to make the squares for Babette ( interwieve
s 06) I'm using some cotton yarn to practice with but I think it's turning out pretty good. There are some errors in my square but I'm still learning so it's ok.