shirts
I need help on this top. It's not closed at the moment I just have a pin holding it closed and I can't decide if I should:
* add a button
* Make a tie that goes around the body like in the original design ( burda 8122)
* sew it closed
* hidden closure?
I pined the sleeve to the front so you can see it has a bell sleeve, I also need to finish the bottom and of course the sleeves. What do you think ?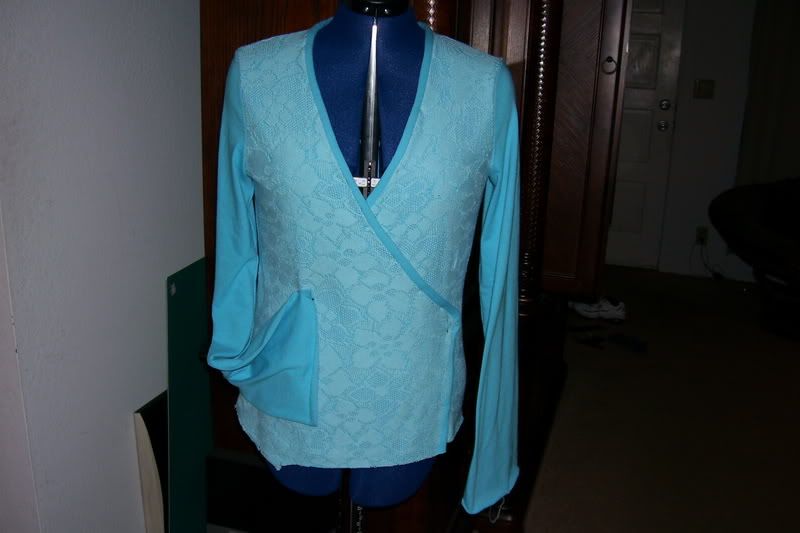 I finished another top for swap kwik sew 3039 ( I should have pressed it before the picture)