why I haven't finshed
I was planning to finish the kitty bed last night but, I have a very good reason for not doing that.
Here is that reason.
I went over to my desk to get it and I found Orange cat checking it out, giving it a good sniff and finally planting her self in it. You can see the knitting needles sticking out of the front there. I put point protectors on the tips to keep her from wiggling them out.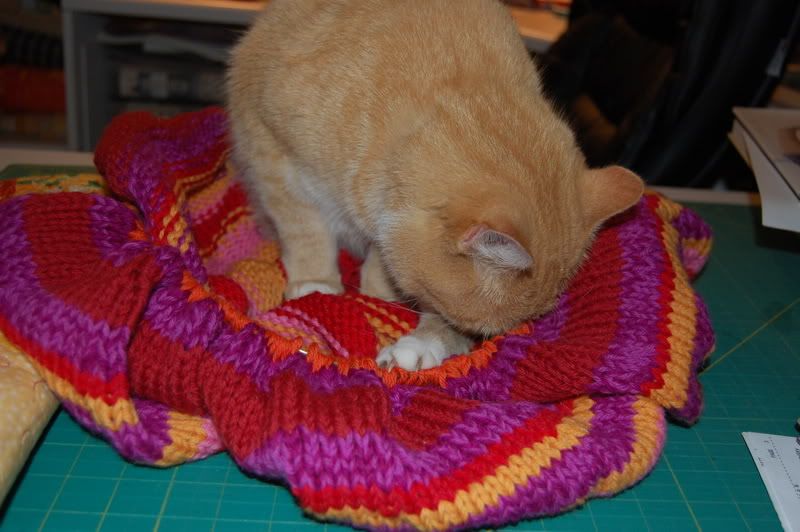 She slept in there all night. So now this morning I have to try and finish it cat hair and all. I hope she likes it as much after it's felted.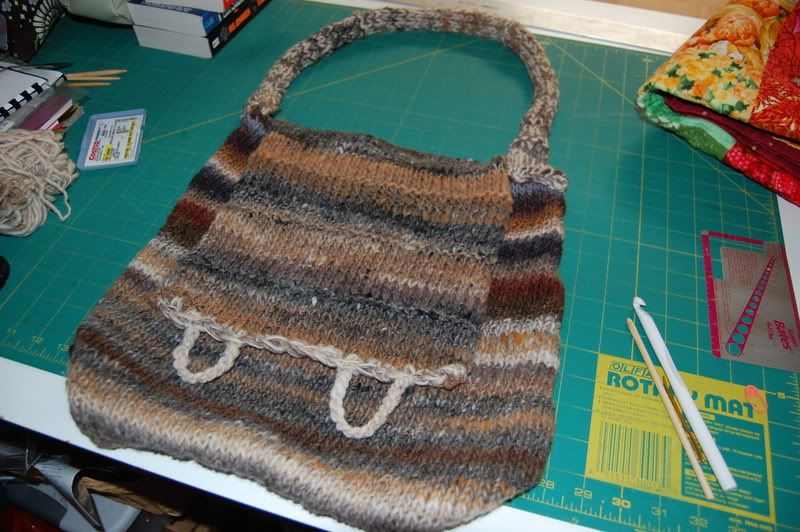 And TA DA a finshed UFO. I dug this one out from the bottom of the pile. I probably started it 2 years ago. All I needed to do was finish the flap and add a handle. I felted it last night. I don't love it but at least it's not a UFO anymore. I haven't photographed all of the others yet.
Because I couldn't finish the cat bed and I was feeling so proud for having completed the bag I started swatching for a new project. I know CRAZY I do not need a new project. It's from the knnitting nature book by Nora Gaughan. I love that book. It's the Basalt Tank. I'm using some Bamboo, so far I'm having trouble getting gauge though so will see it it actually gets started. I should check the yarn stash maybe I have something else.