green eggs and ham and a finished object
Sometimes life gets too serious and you have to have some fun. How about a little green eggs and ham for dinner ?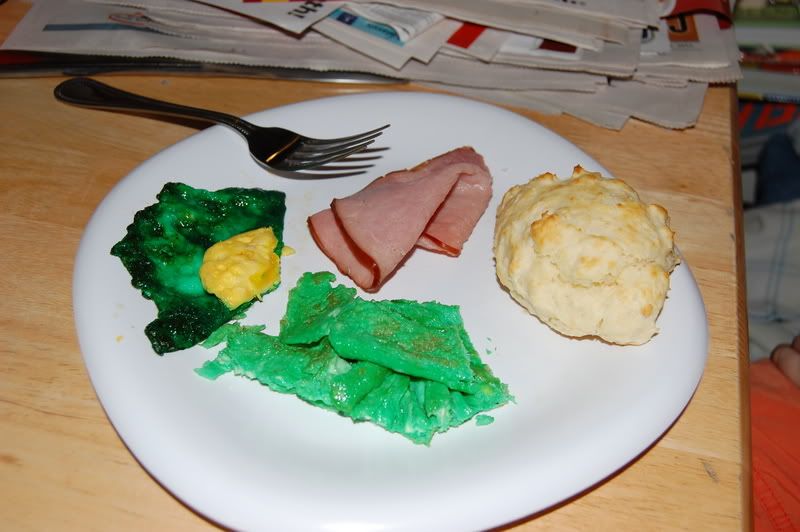 I really like some of the patterns in the new Knitty. I made the foliage hat in just a few hours after seeing a finished one on Ravelry. I used some Patons Shetland Chunky tweed in " sea Ice"
This is a great pattern. The very beginning is a little fiddly but its worth the effort. I'm really happy with this one. I'll probably give this one to Mom for Christmas and make another one for me. Thank you G, my wonderful daughter for modeling this for me. She is such a good sport.